Advertorial
A piece of good news to everybody (thou i know everybody must know what it is already)
I'm happy to
INFINITY , AND BEYOND !
Why so ? You ask ....
Finally my favourite childhood cartoon is coming out with it's 3rd prologue !
Yes , you all probably have watched finish Toy Story 1 &2 ? If no , go watch it now ! Cause it's a movie which will be loved by everybody , anybody even if you're of a diff age group =)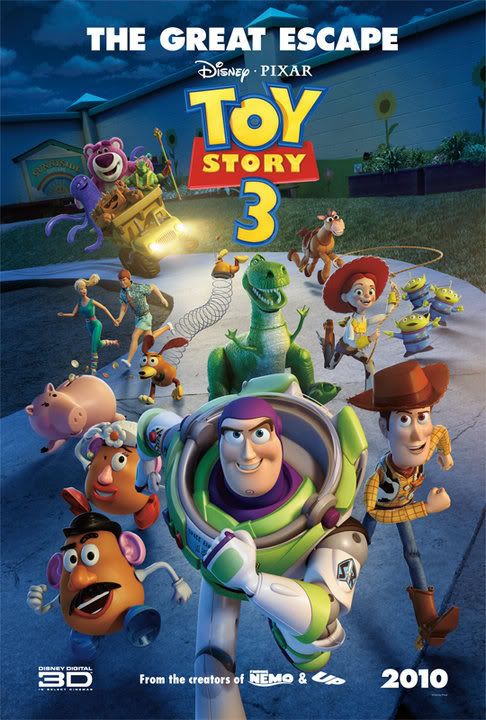 Synopsis:
In the third instalment, Andy is preparing to depart for college, leaving his loyal toys troubled about their uncertain future. Lee Unkrich (co-director of "Toy Story 2" and "Finding Nemo") directs this highly anticipated film, and Michael Amdt, the Academy Award-winning screenwriter of "Little Miss Sunshine," brings his unique talents and comedic sensibilities to the proceedings.
I'm kinda wondering what's the plot for Toy Story 3 is going to be like , and the trailer & sypnosis really amazed me . The creators must be real genius , and on the other hand , they're adding many new characters too ! Like the cute
Lots-o'-Huggin' Bear
But amongst all the other new characters that make me go " awwww " . There's one charactor which impressed me with his jokes in the Toy Story 3 trailer . I like that person's sense of humour and also his sense of dressing , there's leopard pringz ! (pun intended)
Yeah , you know who he is ..
Reasons to why i like ken
Fashion sense :
It's damn unique! Don't you agree ? & the latest fashion colour is skyblue ! Based on just this picture , you can easily see that he's a fashionable metrosexual wannabe like me ! (bhb)
And also , being a girl's toy , i betcha he has a wardrobe full of fascinating , striking and fashionable clothes ! How i wish to actually have my wardrobe filled . Wahahaa !
Humour wise :
Actually i just realised this after finding things to describe about ken . Just take a look and glare at ken's face for a mere 20seconds . Somehow somewhat , i find his face funny ! It's like a face that can make you laugh , kinda retarded eh ?
Other than that , in the trailer . His continuous denial of being a girl's toy was what made me actually laugh! Everybody know he's just a male version of barbie doll (yesyes?)
Personality :
Other than everything else . The thing i like most about ken is that he's always on a lookout for fun , adventure , exploration ! Who wouldn't like to explore huh huh , new places , new things you can get to know , the world is a brand new utopia !
And in the latest movie . Ken would be in a '
love in first sight
' scene with barbie . Awww sho shweetzxxz right !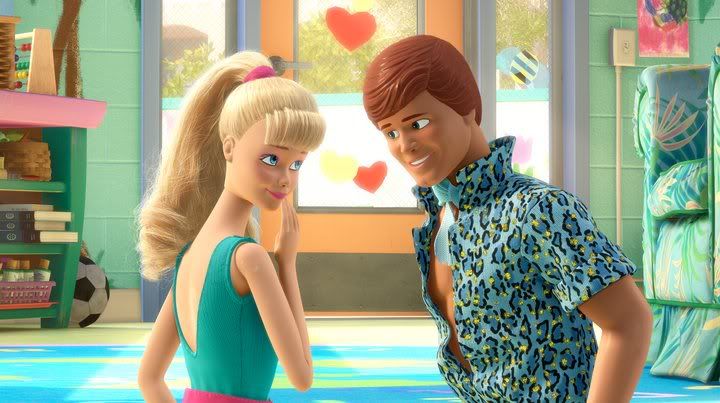 & my favourite scene in the trailer starts from 1.11 , where chunk , the cute lil bad ass toy calls ken a girl's toy. And look at ken's reaction! Bwuahahaha . " I'M NOT A GIRL'S TOY ! I"M NOT " . Epic face expression.
Now that you know more about one of the new toy story characters . I shall not be a spoiler , because i want you , to find out more about the new characters YOURSELF!
Catch Toy Story 3 Movie starting from 17th June 2010 and join the official
Facebook
and
Twitter
page!"
And presenting my all time favourite toy .
REX
=)
SUPER MAD CUTE RIGHT !