Advert.
On the 22th of this month . Presenting a movie full of magic , fantasy and wujibala !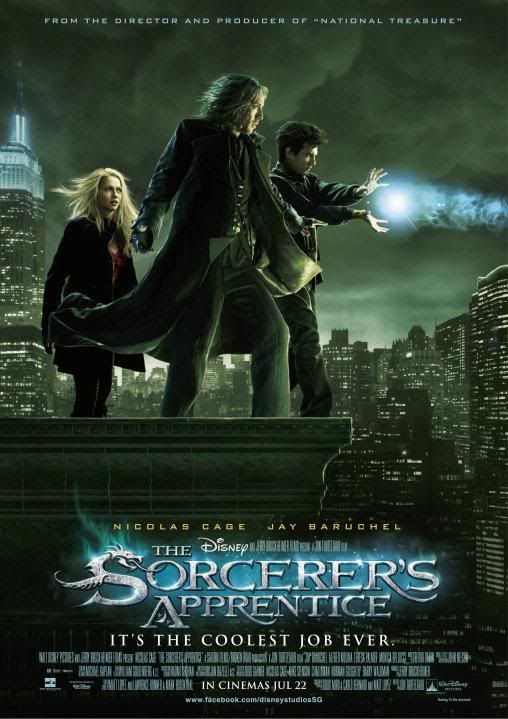 Yeah . Being the sorcerer's apprentice is like the coolest job ever ! LOL
So anyway here's the breif sypnosis / outline of the movie !
Walt Disney Studios, producer Jerry Bruckheimer and director Jon Turteltaub, the creators of the "National Treasure" franchise, present THE SORCERER'S APPRENTICE — an innovative and epic comedy adventure about a sorcerer and his hapless apprentice who are swept into the center of an ancient conflict between good and evil.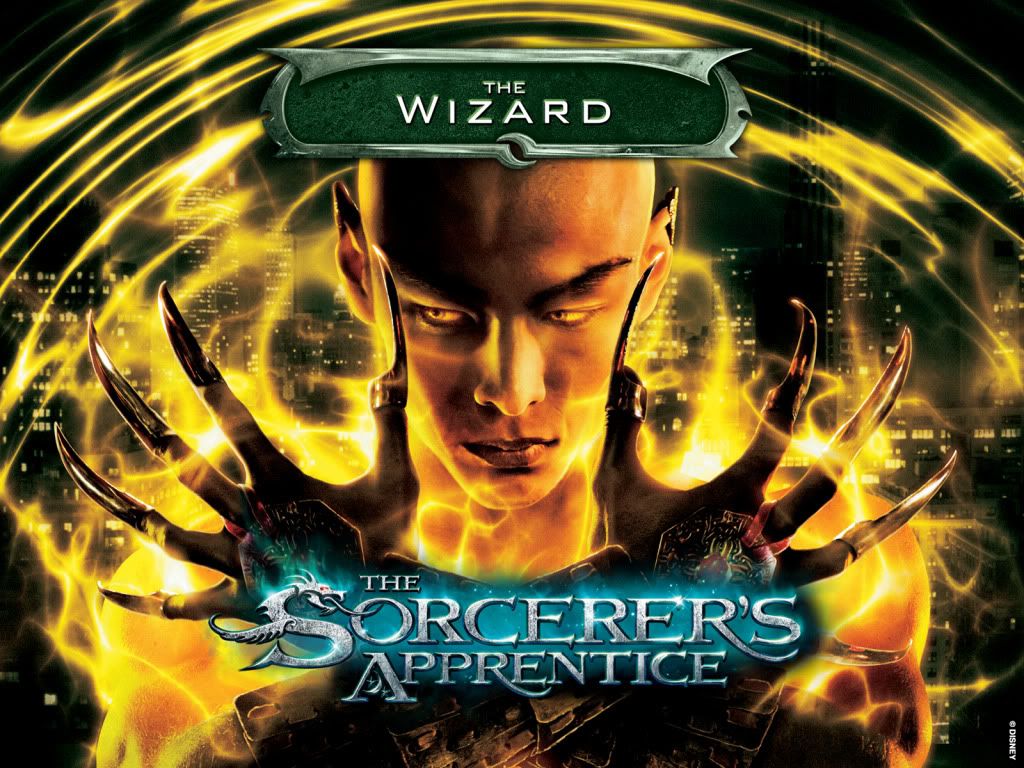 Balthazar Blake (NICOLAS CAGE) is a master sorcerer in modern-day Manhattan trying to defend the city from his arch-nemesis, Maxim Horvath (ALFRED MOLINA). Balthazar can't do it alone, so he recruits Dave Stutler (JAY BARUCHEL), a seemingly average guy who demonstrates hidden potential, as his reluctant protégé. The sorcerer gives his unwilling accomplice a crash course in the art and science of magic, and together, these unlikely partners work to stop the forces of darkness. It'll take all the courage Dave can muster to survive his training, save the city and get the girl as he becomes THE SORCERER'S APPRENTICE. The screenplay is by Matt Lopez and Doug Miro & Carlo Bernard from a screen story by Matt Lopez and Larry Konner & Mark Rosenthal.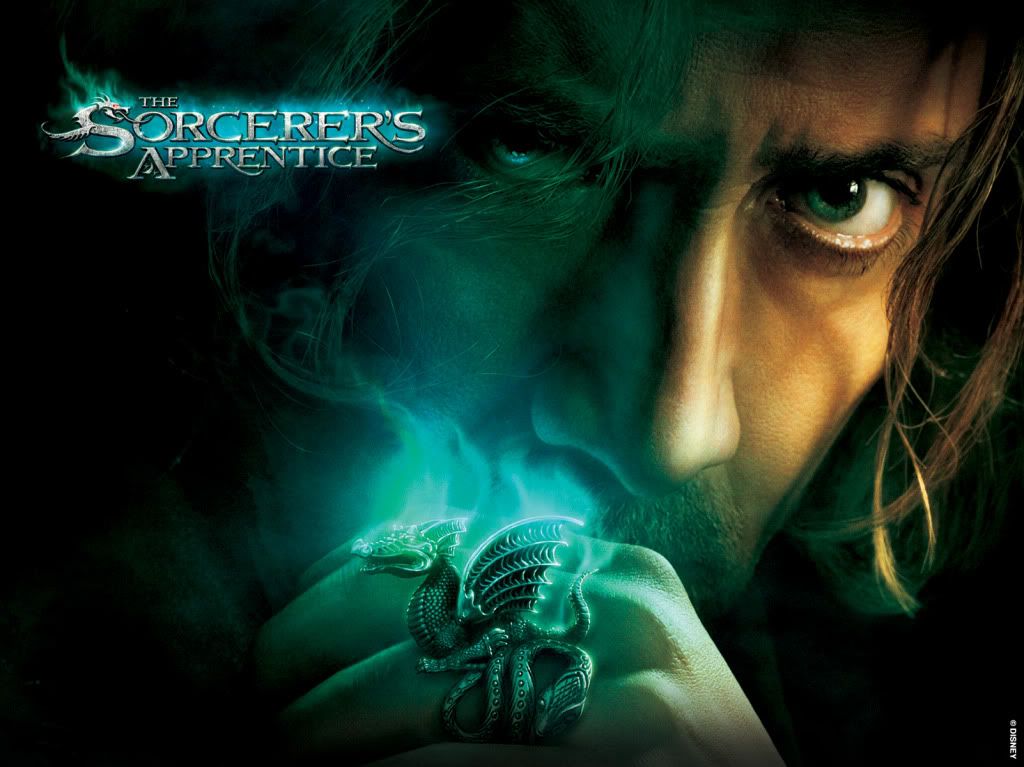 <>
If you are a sorcerer's apprentice, what would you use your powers for?
Firstly : Everyone normally say that they'll use their magical powers for good blabla ..
But what good is actually good ? Let me give you a few examples of what i'll do
#1
: The recent bangkok conflict due to the redshirts protestants . Yeah , you all know that . The world should be maintained in peace and harmony and not fighting and slicing each other's balls or heads off, right ?
Thus , i'll use my magical powers to make this evil villians hold sunflowers , do a chicken dance and amuse the whole world to make their country a better place . Use humour to solve all problems , not violence !
#2
: The weather in singapore really cannot make it . For the past 17years of my life , i would say that this year (2010) would be the hottest of them all . Especially during the month of feb .
AND SEE PROPERLY AHH , FEB LEH ! The highest temperature recorded was
37 degrees
.
Like omg , the next time you'll see us melting due to the intensity of the heat emerging from the sun
Reasons to why all this happening : GLOBAL WARMING.
Thus , using a similiar approach . I'll make all dangerous greenhouse gases SAFE instead . For example carbon monoxide or other toxic gases , i'll change their biological structure to make them like oxygen instead ! Thus , the earth will have healtheir human beings and NO GLOBAL WARMING .
(and i would also like to make singapore snow during winter , tadahhh ! Thumbsup right ! )
#3
: To be able to project what you want to do into reality ! (basically it's a piece of magic *psychic*)
But obviously if things would be this easy . All the lao tikos and rapists would get their way with the girls le right !
What i mean is for work/school only !
Imagine , you've got a mountain pile of assignments. But you need to slowly type everything out or write out everything in order to complete it . Imagine how time consuming and draining it would be ?
Why not , just project your thoughts . And everything will be out ? WALA. The rate of progression in the world would also increase . Right ! GLOBALIZATION ( see ! i got study) .
Less stress = More work done = More $ = More time to relax ! YESYES !
Secondly i would like to transform my clothes to whatever design i want that's being projected in my mind . COOL RIGHT !?
Other than that , they're still other good uses for magic laaa ! This are just some few examples of mine .
So what's yours ?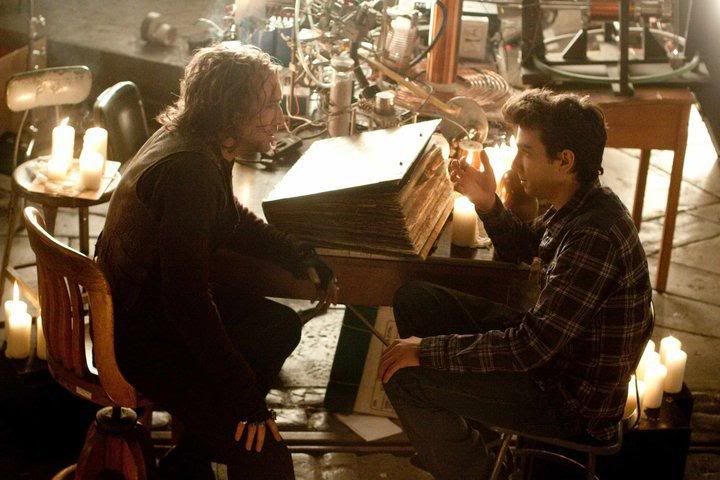 The Sorcerer's Apprentice Trailer
OPEN YOURSELF NOW TO THE WORLD OF MAGIC & FANTASY .