2weeks back, i got my two female hamsters at a petshop @bukit panjang plaza.
I initially wanted to get only ONE golden hamster as they're fat and can be played with easily, however the golden hamster breed is kinda hard to get in singapore. So i ended up with purchasing 2 yellow belly dwarf hamsters.
Why both females? I didn't want them to end up like my previous peeka-boo. I had a family of 24hamsters , 2 cages and they all fought to death -_-
(
okay i gave away most of them actually but the new owner told me they fought to death).


Anyway, i actually wanted to buy the male ones as they're fatter, but the store helper says that the females bite lesser, which is quite true but i still want a fatter hamster...
I also contemplated to get myself roborovski's as they're damn cute. But they're wayy too fast and i'm unable to catch even one of them in a family of 10.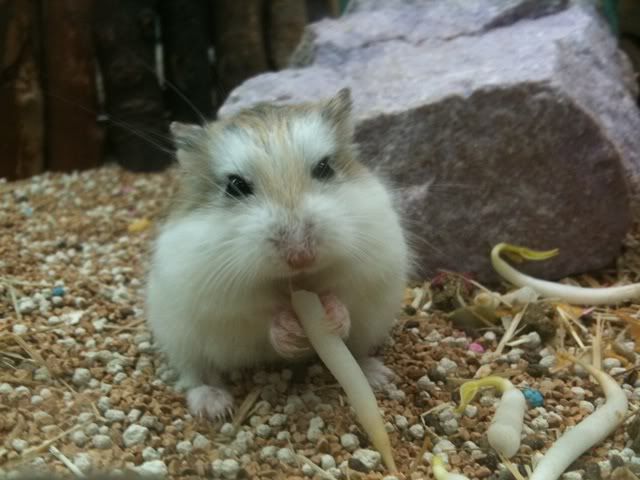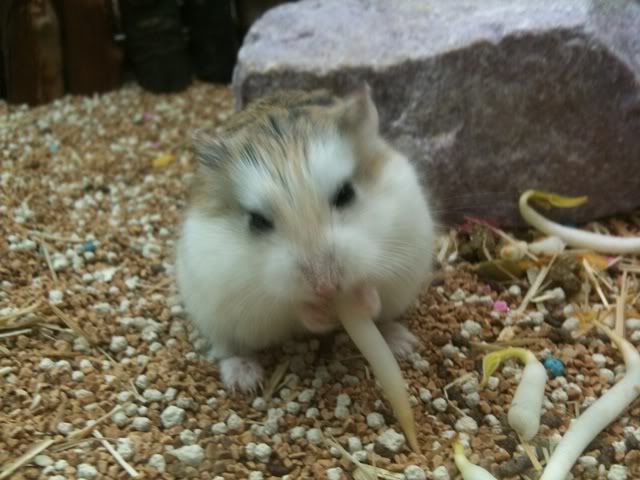 Cute right ! But still, i ended up with my yellow bellies :D Named the pair Pika & Chu ! ピカチュウ!!

If you look closely, you can clearly see the yellow stripes of pika & chu. As compared to my previous hammies, peekaboo. They're of a rarer breed (i guess)

(I selected pika and named her pika first amongst all the hamsters there as she's the only one that didn't ran away from me, not only that, though she's very playful & active, she still sits like a good hammy she is, on my palms all the time!)

Pictures of her stripes without flash (i didn't want to hurt her eyes)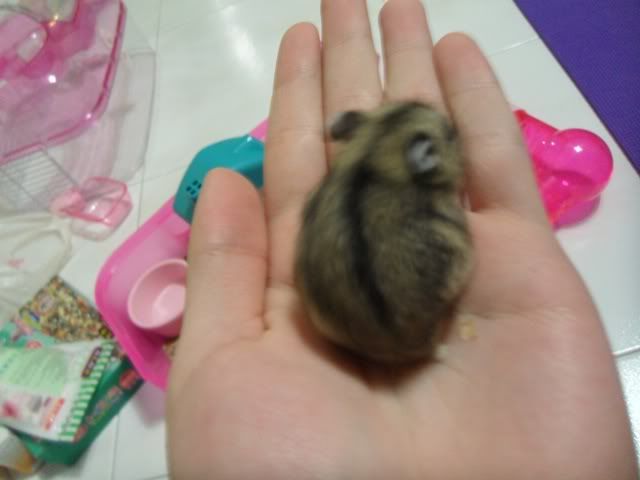 One shot with flash to show the obvious yellow stripes of pika (with the cam facing her back)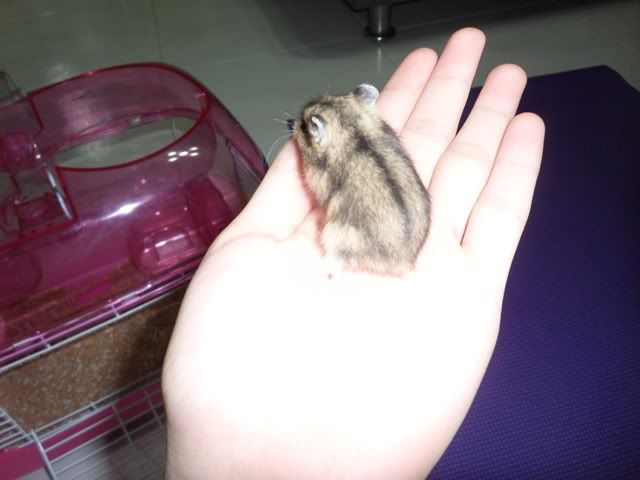 Few days after they're used to their new homes....

(I change their homes weekly, from their pink cage to their climbable blue cage and to a fish tank. I prefer to use the fish tank as it's easier to clean and easier to look at them)

Didn't use flash to scare them.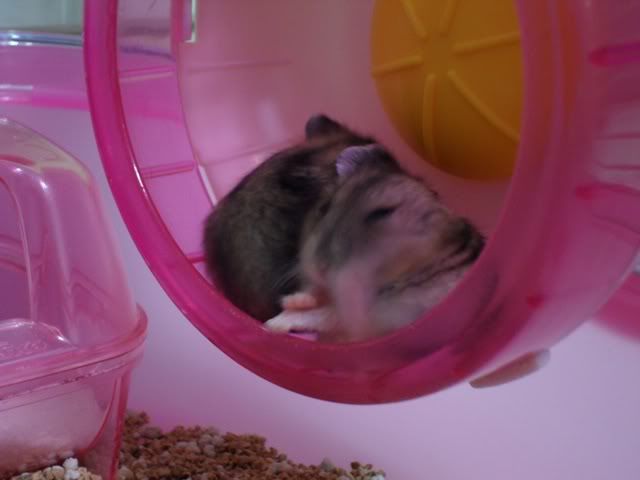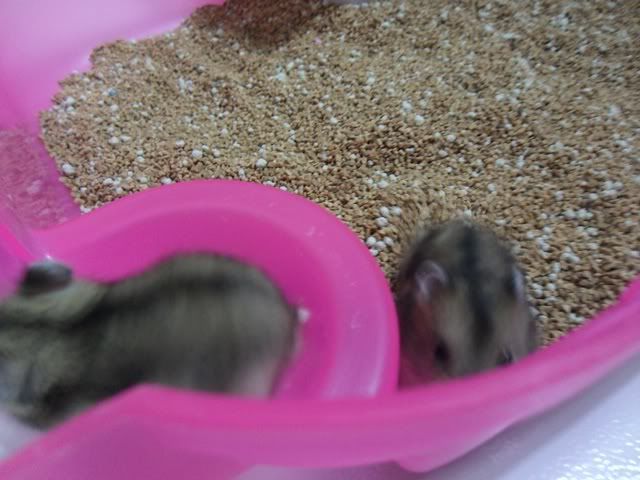 And the following 3pictures grabbed from
ElaineYuki
's blog.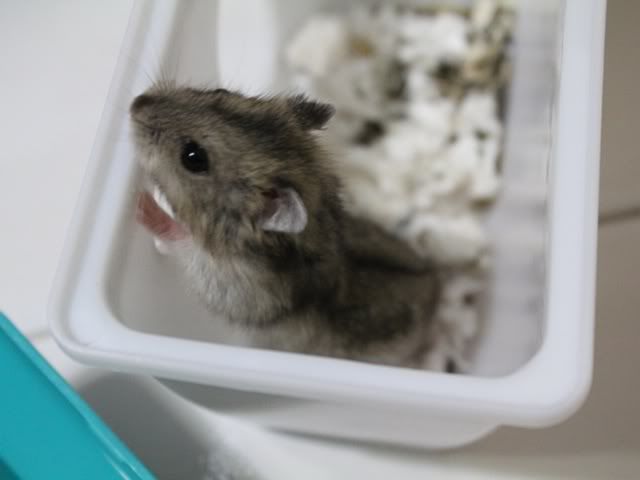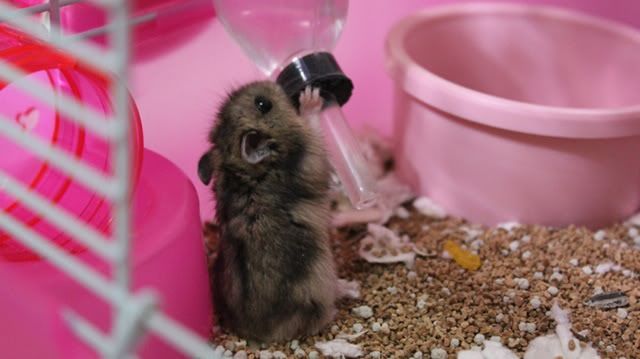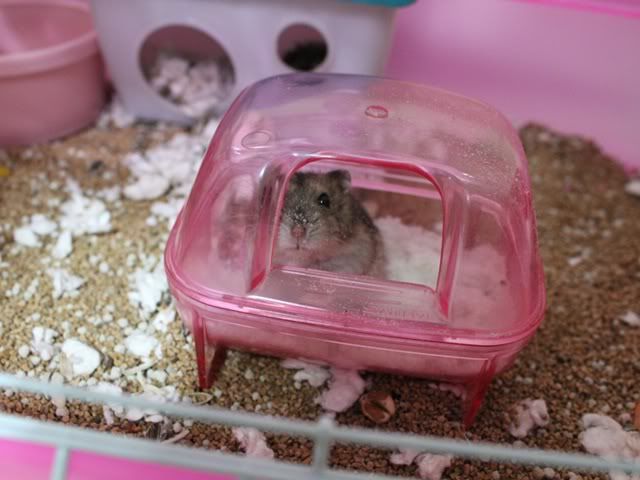 They're like my daughters =) Cute not !