This is a super super super late update on MULA. I wasn't required to blog about this but i'm blogging about this eitherway. Anyway, MULA, which means
Mnet Ultimate Live Asia
(singapore) was brought to us by LaunchGroup (
http://launchgroup.net/
) on December 5.
5 groups which were among the top notch korean idol groups in korea came to singapore, they consist of famous boybands
2PM , 2AM , MBLAQ , B2ST
and the holder of
Rookie Of the Year award
,
Miss A
!
The first to perform was
MBLAQ
, who kicked up the whole performance with their debut track " Oh Yeah ". It was the first time MBLAQ came to singapore, thus when asked about their feelings of being able to attend the event, the members commented in simple english and stated that they were very delighted to be able to be peforming at the very stage, singapore . G.O., a member of MBLAQ, also commented that their performances are "not only about MBLAQ, but also their solo stages".
With the proceedings of eye catching solo stages.
MBLAQ
had made a different solo impressions on their fans.
AND OF COURSE I CAN'T FORGET TO MENTION THAT G.O AND LEEJOON REALLY LOOK LIKE RAIN !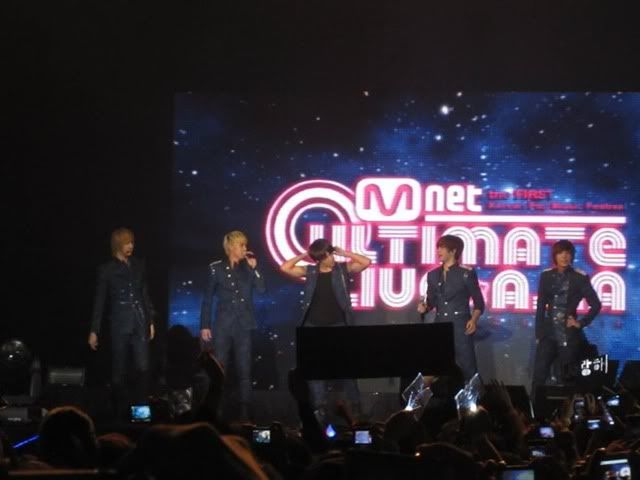 Leejoon showing off his famous abs!


Miss A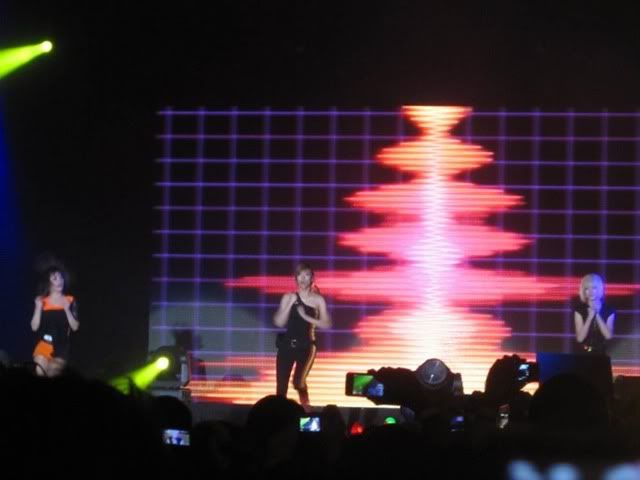 Other than
MBLAQ
, it was also the first time for Girl band,
Miss A
to visit our sunshine city! They too, felt honoured to be able to perform in this very concert. They started off with their latest hit
, Breathe
!
(which i managed to remember all the fanchants and i chanted out loud!).
It was definitely an awesome experience as
Miss A
is one of my top favourite girl bands! (other than T-ara!).
Breathe
, however, was the remixed version where they performed during the 2010 MAMA awards, where they were awarded the "
Rookie of the year award
" & "
Song of the year award - BGGG
"
They then performed the chinese version of their song "
Love Again
" which was a CF-MV for Samsung Anycall and
Fei/Jia
introduced themselves in chinese whereas
Min
introduced themself in english to the fans. Like
Mblaq
,
Miss A
also had special performances like Poker face, a hit by Lady Gaga and others.
The performance than took to a halt as they showed the VCR of
Suzy
to the audience. I can't describe how disappointed i was to know she wasn't going. Eitherway, she expressed her feeling of not being able to be in Singapore due to conflicting schedules and also promises she'll be back to singapore the next time to greet us !
In conclusion, they ended their performance with their debut track which rose to #1 place in many online music charts - Bad girl Good girl !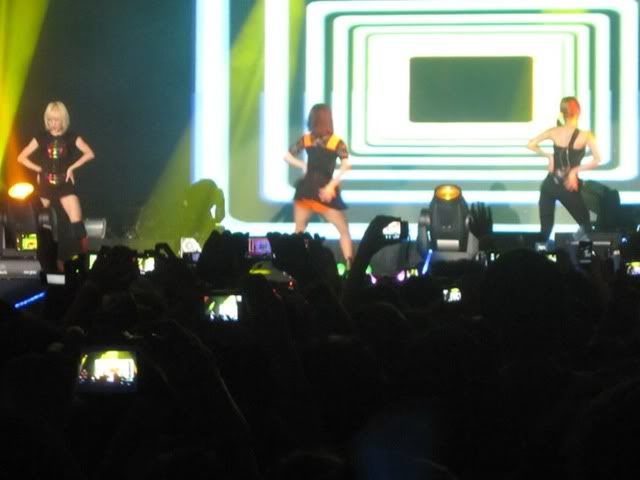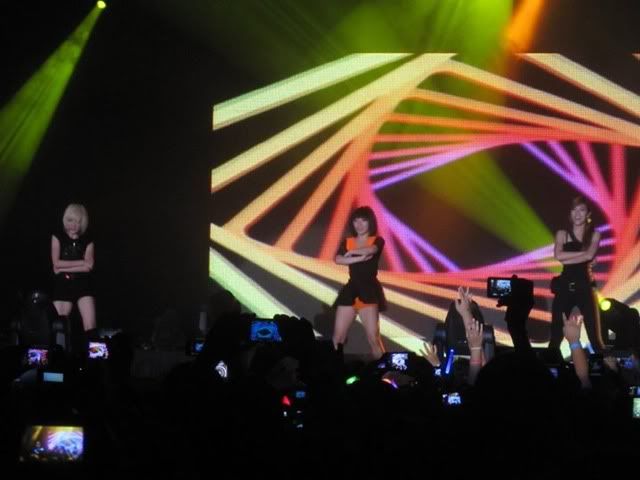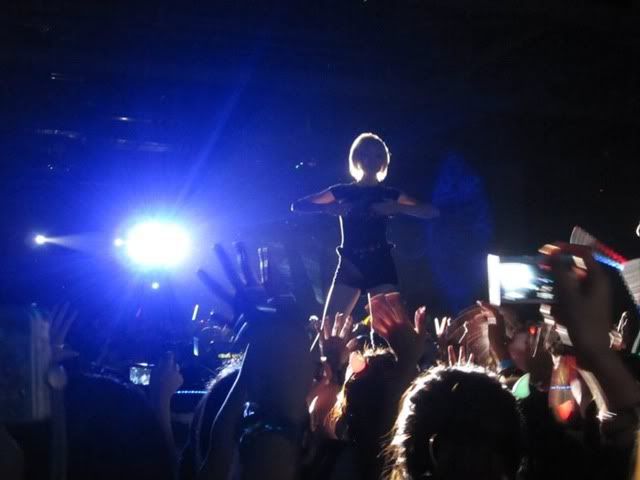 Miss A teaching the audience how to dance BGGG.
YOU DON'T KNOW ME!
Beast/B2st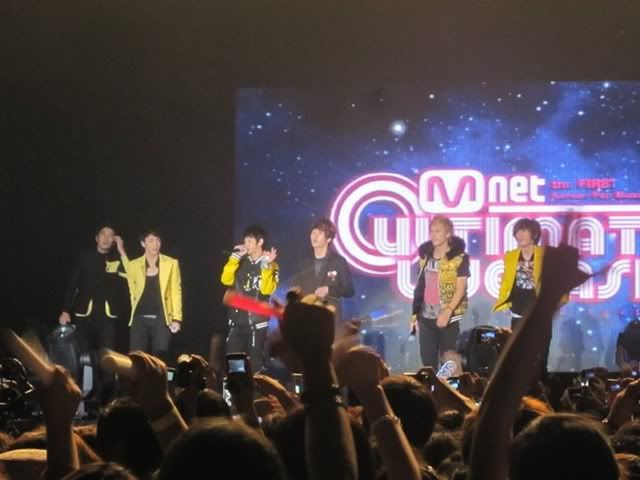 Beast
was the 4th performance on line and when the VCR introductory was being played, the crowd practically went crazy and screams and shouts were heard everywhere
(i practically had to cover my ears to protect them!)


The first song was
special
, where they were dressed in their outfits of their MV and latest song,
Beautiful.

The next song up was "
Soom숨
", fan chants were evidently heard from almost all b2auties that were present.
Leader of
b2st
(Doojoon)
, started the introduction
" What's up singapore! "
which made me having to cover my ears from the screams again.
B2st
greeted the audience with korean except dongwoon, who greeted us with chinese instead.
Gikwang then teased the crowd before continueing and performed
아직은 , Bad Girl, Clenching a tight fist and mystery.


Before the performance of their next song
Oasis
,
B2st
stated that they were happy to be able to spend their time with their singaporean fans once again
(other than the YOG experience)
A VCR was then played with english lyrics of the song, Oasis. While the VCR was being played, they played around the stage and interacted with us. Dongwoon also shouted
"我爱你"
which is I love you in Chinese.
Ending the stage with
Beautiful and Shock
, they then ended their performance with " "
I love you "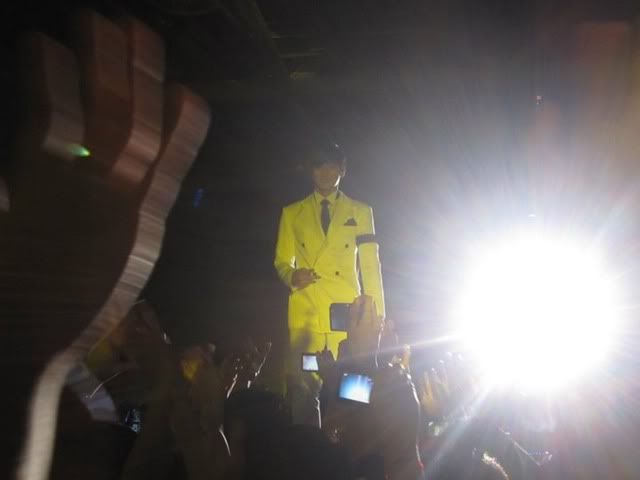 2AM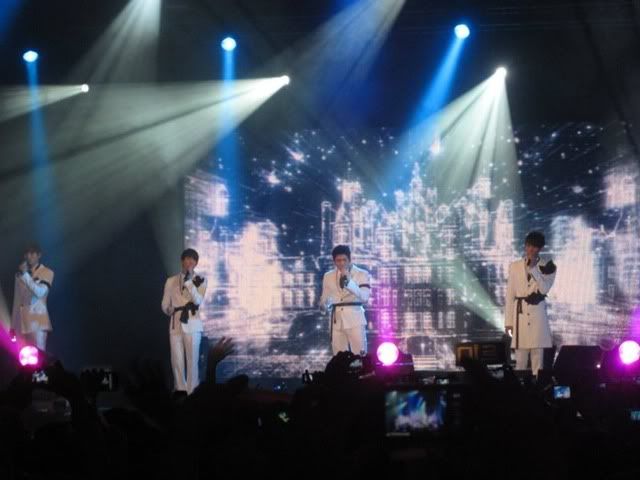 SCREAMS WERE ALL OVER THE PLACE! Much louder than
b2st
and
2AM
was only the 3rd to perform!
They started off with
죽어도 못보내 (Can't let you go even if I die)
and
친구의 고백 (Confession of a friend).
As soon as the voices
2AM
filled the hall, the crowd started to quieten down and sang along with the members.
The concert continued with a short introduction of the members and they expressed that they were feeling very delighted to be in singapore for the 2nd time
(i didn't know that!).


After the brief introduction, they carried on with
잘 못했어 (I did wrong),
전화 받지 않는 너에게 (You wouldn't answer my calls),웃어 줄 수 없어 미안하다 (I'm sorry I can't laugh for you)
and
미친 듯이 (Like Crazy)

Bears were then prepared by each of the members which were thrown to the fans during their performance as a gift prepared by the group.
They concluded their performance with the song #1 , a song they sang for the world cup korea this year.
In case you don't know, JoKwon also danced to
Hoot, Abracadabra and Bad girl good girl's
signature moves, all hyping up the admosphere!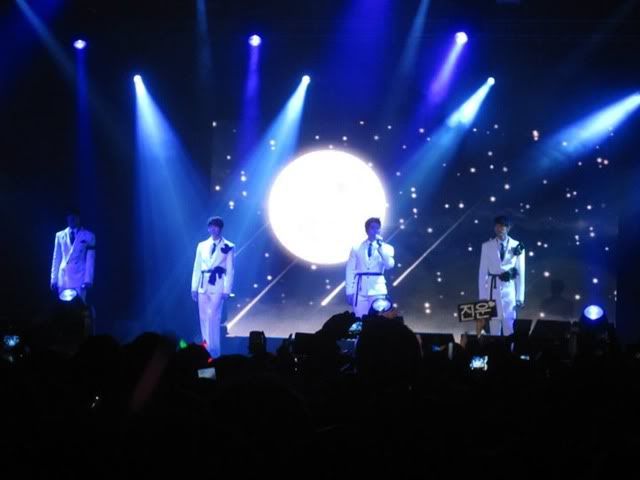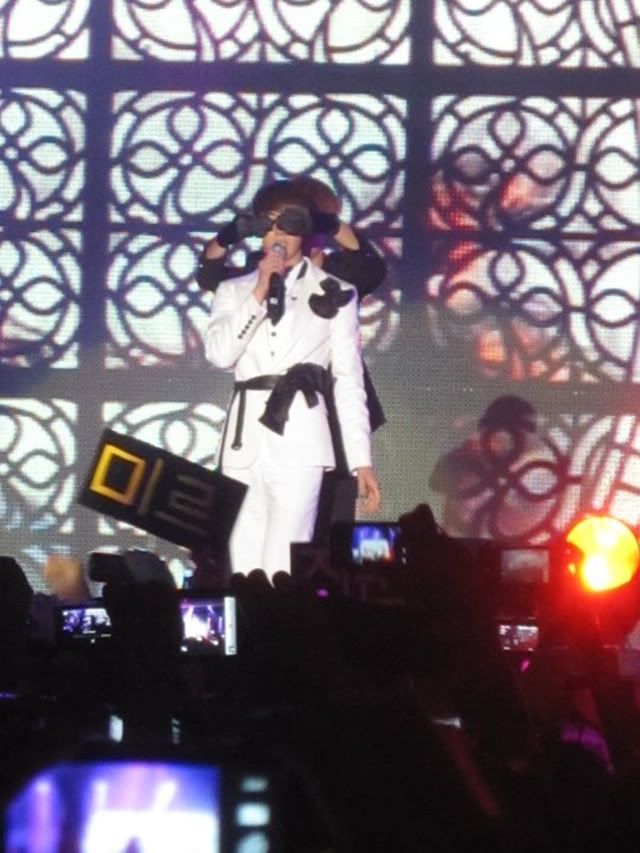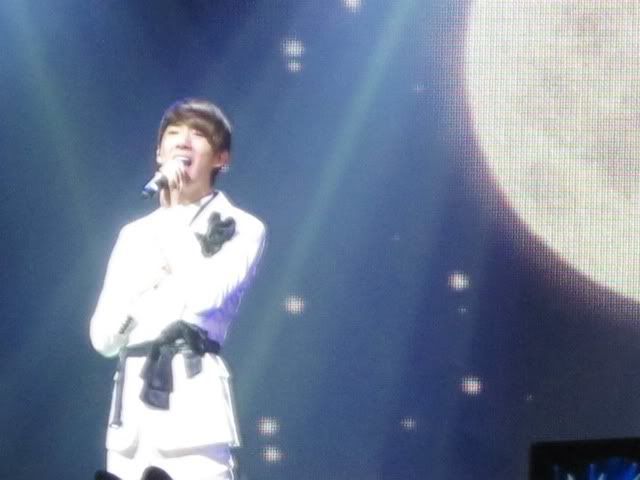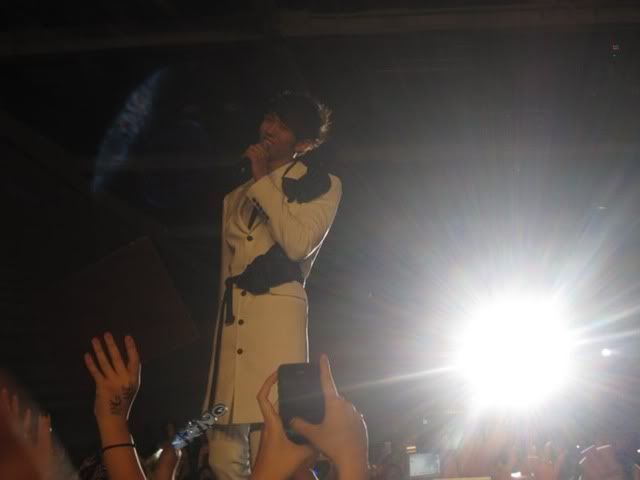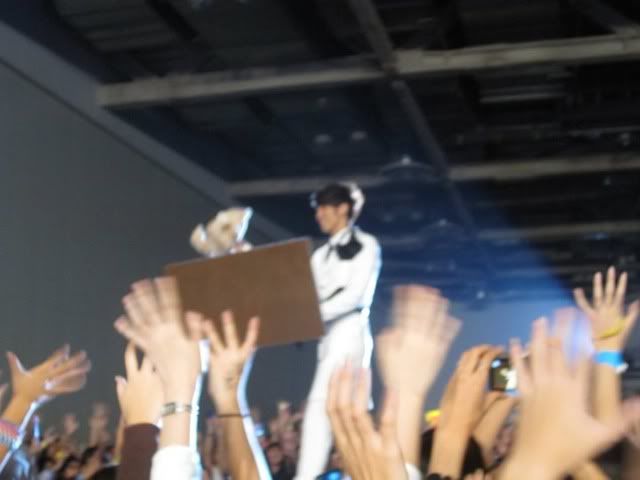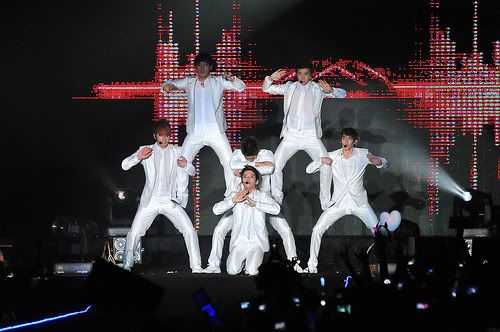 As for 2pm... disappointing to say but my camera died on me. Initially i was super close to the T-stage but due to the fact that i endured 5hours of stuffiness and squeezing, i almost fainted. So i backed out and went to a corner to watch 2PM sing and stuff. Was so happy to see wooyoung! The king of cheeks
Basically they sang 11songs - What time is it now, don't stop can't stop, I hate you, without you, only you, angel, i'll be back, tired of waiting, i can't, 10 points out of 10points , again & again, heartbeat.
They gave out flowers, candies, even kisses to a lucky fan's hands ! The fans were going crazy and everything !
The stars then concluded the stage by coming out group by group! It was definitely a blast and i really enjoyed myself :)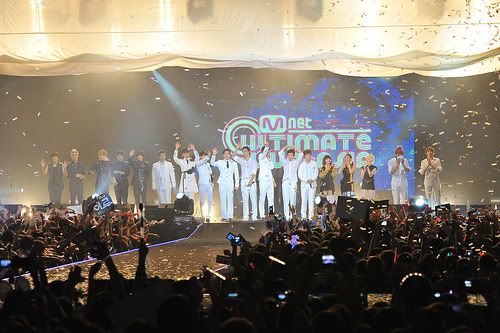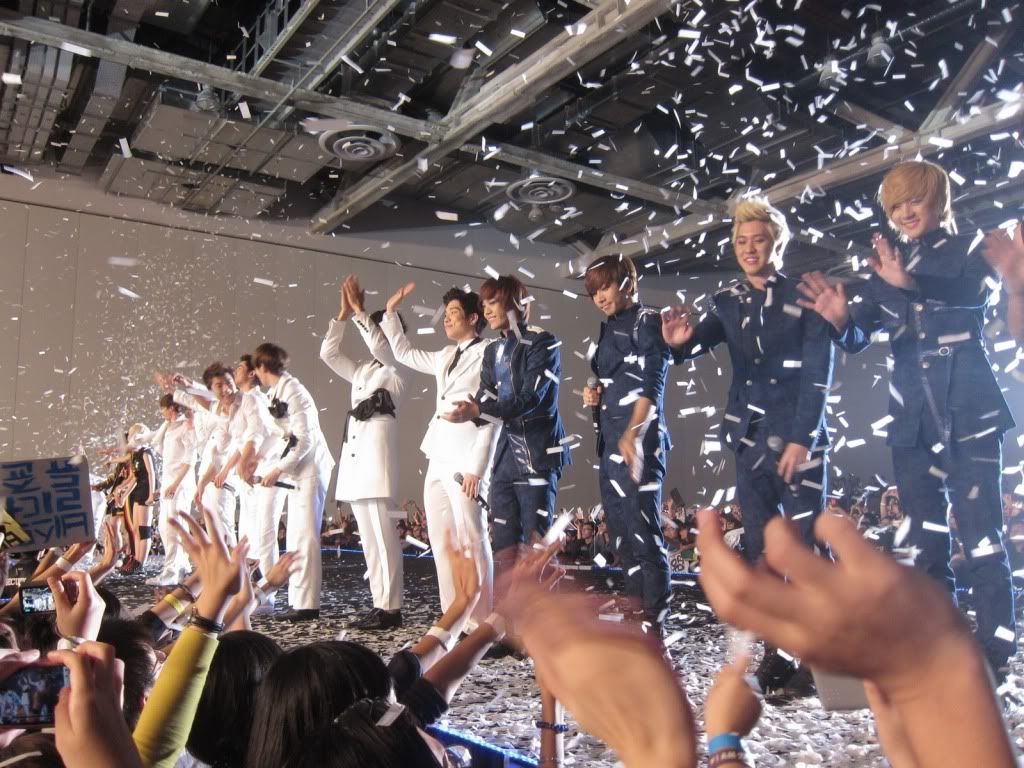 Byebye! Hope to see you idols again! :D