Fanaccount & Fancam :
http://bit.ly/lal8nl
To kickstart the whole concert was
dharni,
who actually has a slight similiar resemblance of everyone's favourite big bang singer, tae yang. He displayed an
impressive
array of different
beatboxing skills
that made all of the audience go "WOAH!", seriously speaking, his beatboxing skills is no kidding matter !
Afterwards, was a
dance performance
by
O school's
own crew! Coincidentally, i saw one of my school's dance teacher inside, am i amazed or what! The school kicked off with a
michael jackson and beyonce
tribute dance routine, followed by
Boa, 2ne1 and Bigbang
choreo!
And the appearance of
Orange Caramel
which made the whole audience scream and shout for them!
This is the first time ever that
After school's
cutesy sub-unit '
Orange Caramel
', will arrive in singapore to perform. They started off with their debut single :
Magic girl
. Following their first song, they sang a chinese rendition of their 2nd song ,
A-ing (The day you went away)
and ending their performance with the cutesy
bangkok city
!
I was totally amazed by the appearance of
Nana and her goddess-like appearance
,
cutesy raina
and also
bubbly lizzy!
No surprise to why they're the winners of the '
photogenic award
' !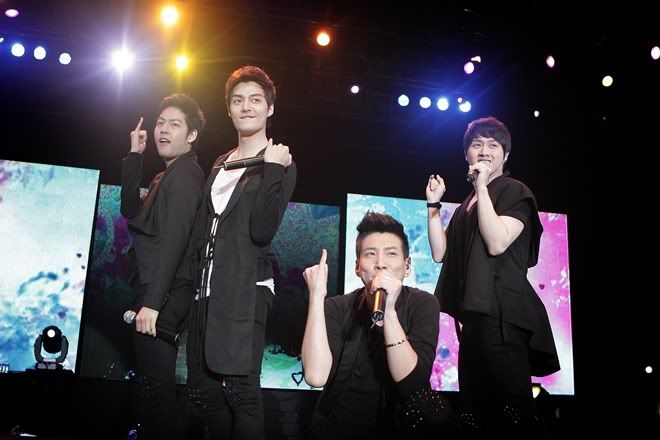 Known as the Korean's version of Japan's superstar group
' Arashi
', the 4 hearthrobs that make up
'T-Max'
rocked the expo with songs such as
Fight the bad feeling, Blooming, Don't be rude, Bang bang boom'
and also their well loved song :
Paradise.
(something for all of their fans to know, they actually wore the same outfits worn 2years back at Sundown Fest)
They also provided a huge array of fanservice for the fans present on the very day!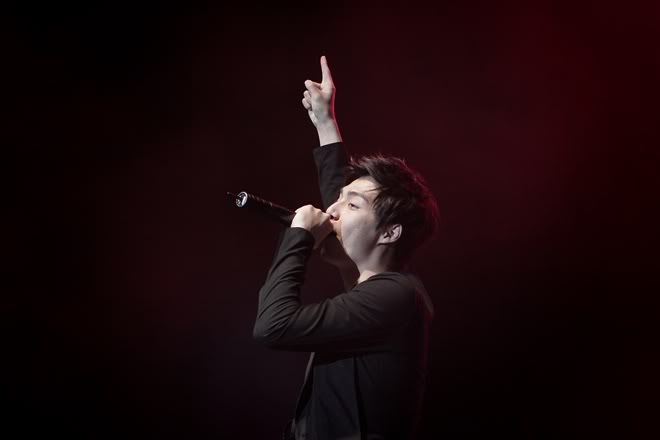 Known as
Korea's own version
of
The Pussycat Dolls
, and also the
Female Version of 2pm,
Afterschool
is here and they kicked off with
BANG! ,
followed by
Because Of You , Diva
and lastly
Shampoo
! Their latest hit
shampoo
has been well received by many fans and kpop lovers, and this is their
first overseas promotion of this song
! Singaporean playgirlz must be
awfully stunned
and
starstrucked
by the beauty of the ladies from
After school
, right? :D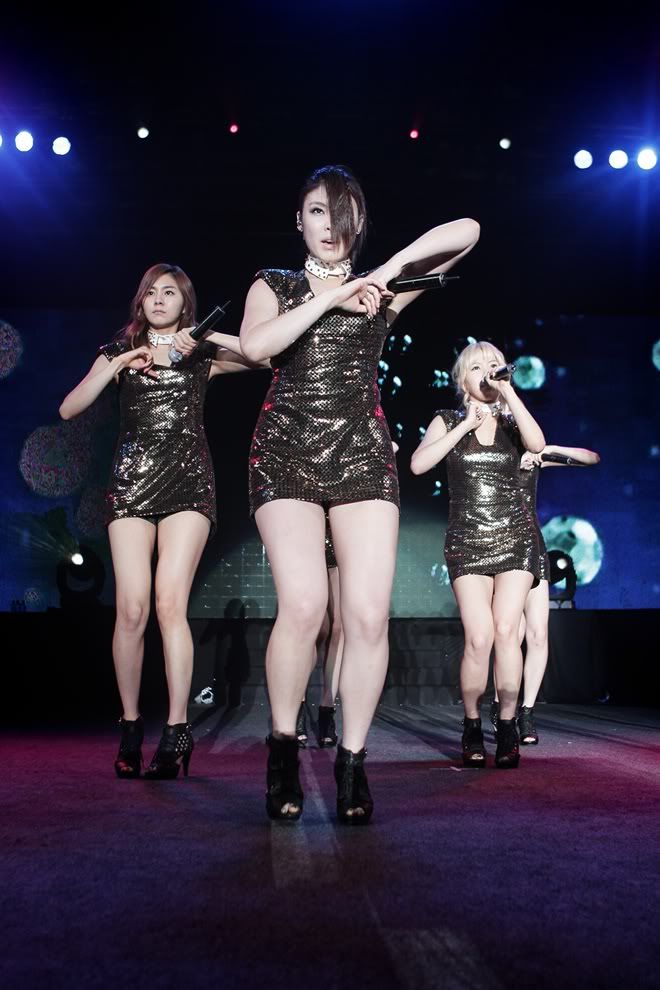 The
Afterschool
members dancing to because of you
Known as
Rain'

s protege group
,
Mblaq
's here again in singapore
BUT
performing
new songs
such as
Stay
and
Again!
Fanservice is a must by
Mblaq
as all the
A+
were swooned by their hearthrobing actions and vocals.
Mblaq

(
Music boys live in absolute quality) started the whole performance with
Oh yeah, Y rap, You are my, Stay
and ending their performance with
Again
!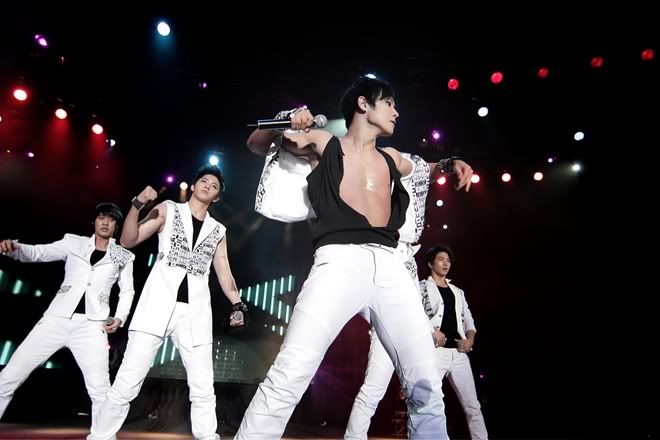 And not forgetting the famous tanktop stripping scene from leejoon!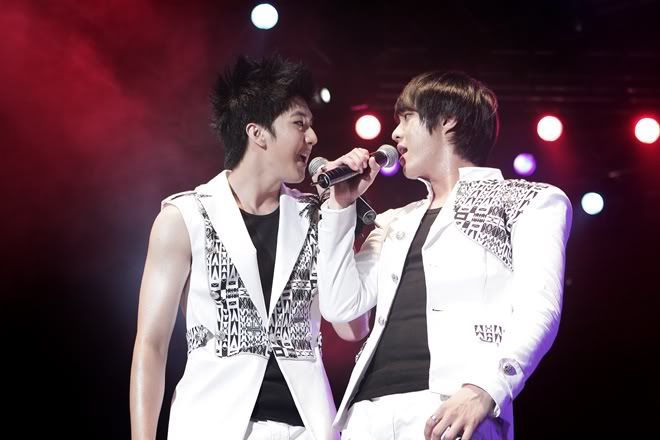 AND FINALLY WE REACHED THE HIGHLIGHT OF THE DAY
(well for me at least it was).
T-ara
came out with their dazzling
wae ireoni
outfits and all the fans (including myself) quickly rushed to front to have a better and closer look at our favourite idols. Starting off with
Wae Ireoni (Why are you being like this)
, the girls made many fanboys/girls and diadems alike scream and shout at the top of their voices
(I shouted to the point i kept chao sia, so embarassing!)
Following
Wae ireoni,
they performed their cutesy song,
YAYAYA
! The loudest cheer i've heard the whole day was for t-ara :D
For the first time
was performed by
T-ara
and everybody were swooned by the
butt shaking actions,
as a
diadem
myself, it was a dream come true T_T

After their performance of For the first time, they went back to their dressing room to prepare the paws for their performance of Bopeep Bopeep! Much fanservice was given especially by Eunjung and Jiyeon! Hyomin did too and she winked at my area *faints*
After performing, they
threw their paws off stage
and
fans were fighting
(practically fighting - punching one another) for the paws. Very disturbing scene but our attention was caught by their last performance of the day....
I GO CRAZY BECAUSE OF YOU
~ OH
OH
OH
OH
OH
OH
!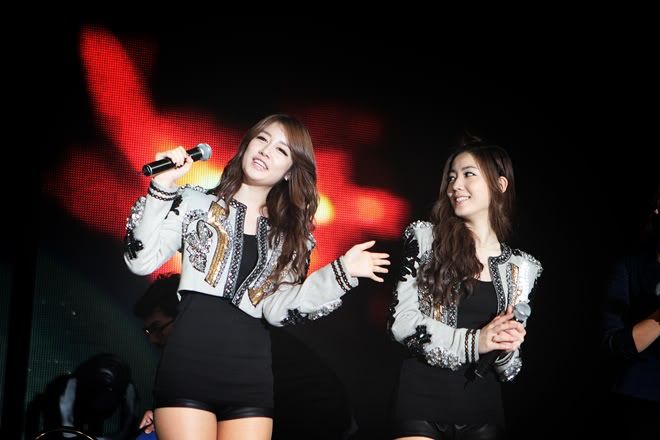 How can i forget this segment? The fans sang a happy birthdays' to
T-ara's Maknae, Jiyeon
!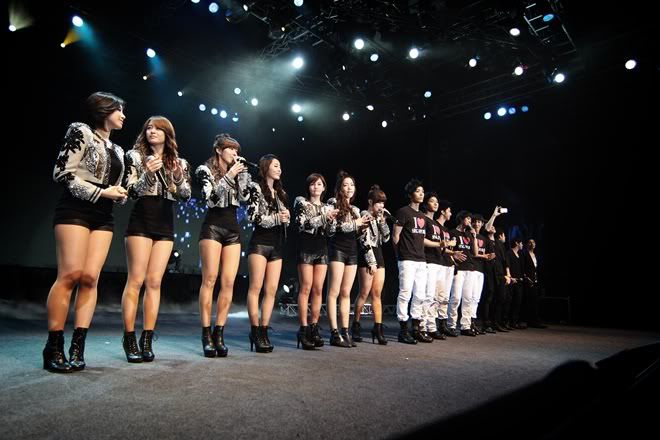 And to end the stage with a combined performance with all the idols (except afterschool), Kpop Heal The World was definitely a night to remember for all
diadems,A+,Playgirlz and kpop lovers alike!
And the event wouldn't be made possible, if it wans't for
Kpop asia, their sponsors and also their event partners
! I thank
Kpop asia
(Yiting, Mr Taisuke & Melissa) for sponsoring me such an awesome experience!
Cr for pictures : Glenn Taubenfeld