Attended the
Kpop Heal The World press conference + meet & greet
today. Was so disappointed that I didn't even get to have a glance of
t-ara
today as they had to attend a last minute fliming
(as according to what the MC said).
Anyway, it was kinda awkward for me too as most of the other media bloggers were equipped with their big ass DSLRs' whereas I've only my "weakling" samsung camera! Should have borrow
Elaine
's Canon60D!
Soooo ... The whole conference was kinda awkward, as most of the
Q&A
questions were directed towards
MBLAQ
=\
Here's some of the pictures i've taken!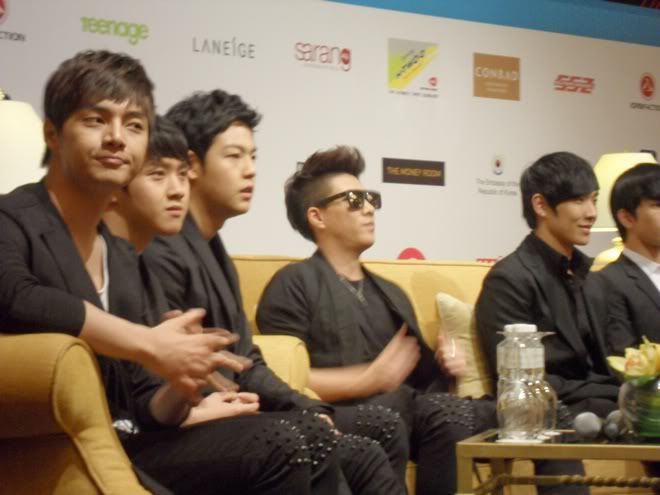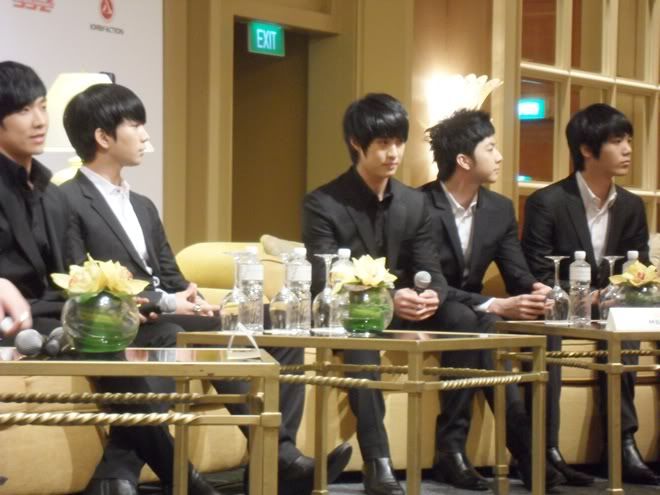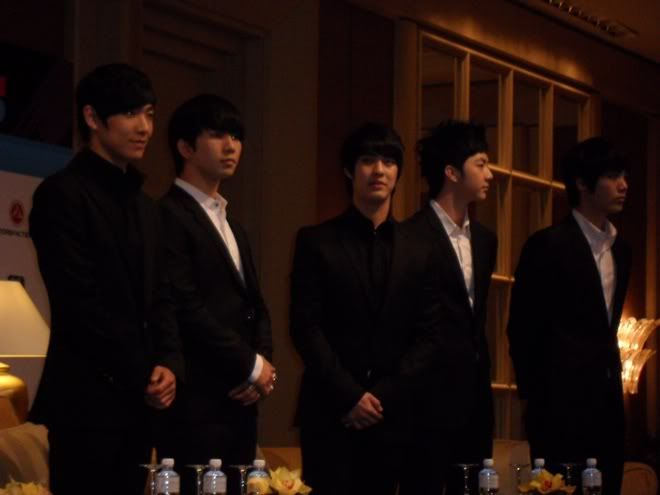 Seungho and thunder were looking this way! HIII !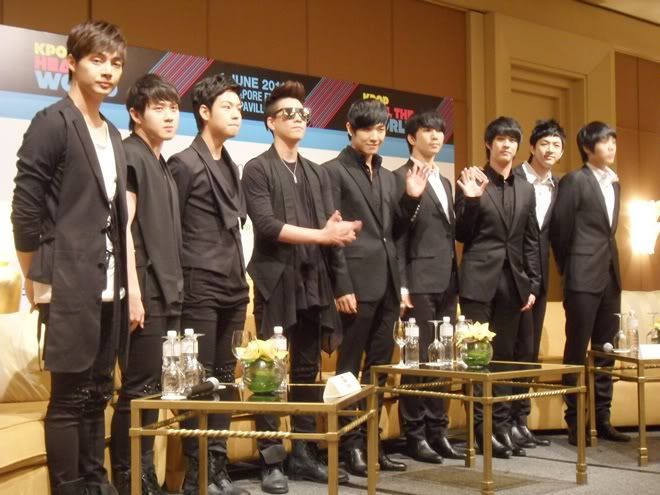 HIII G.O ! HIII !
The girl that asked MBLAQ several questions :)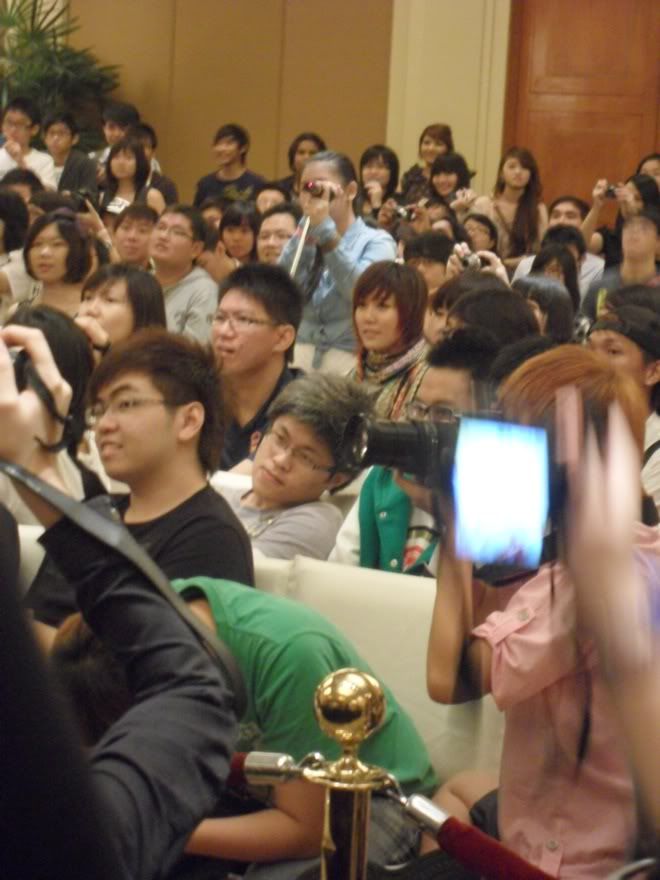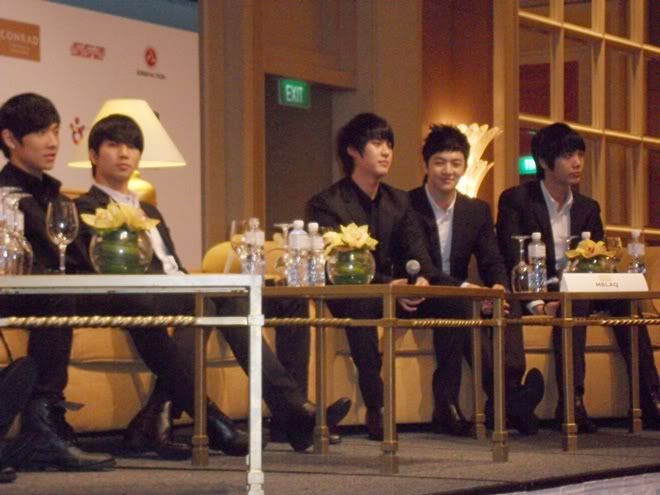 Mir : * Takes a peek at what's leejoon's doing *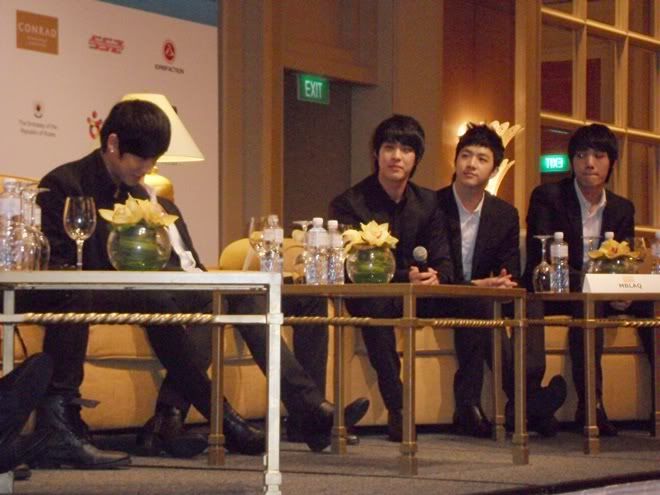 HIIII THUNDER !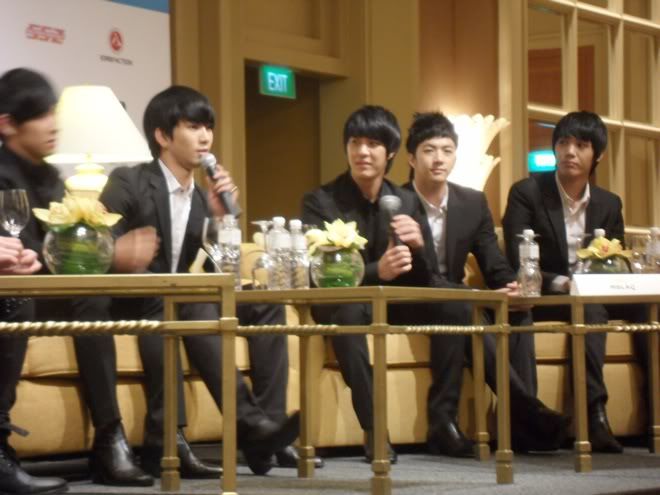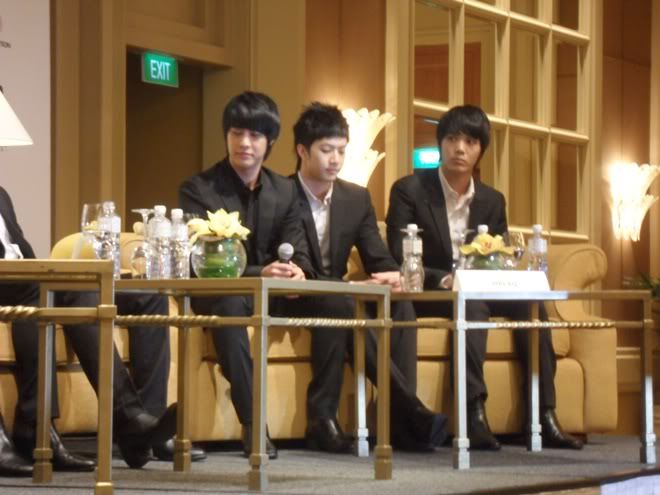 Some of the event highlights
Seungho
said he likes
chilli crab
,
G.O
said
"chilli clap?"
And did the clapping action
G.O
said he recognises some of the
A+
whom he saw at
MULA
last year
A+
sang the "
Lee Joon

is lovely
~" song and he was so embarassed
(quotes from SGKwave)

I think that some might you may complain about my picture quality. BUT i've a special video specially flimed for you guys!
*still upset that i didn't get to see t-ara*