Really, really hate it when I feel like blogging up multiple entries and photobucket's acting up! It's like, you finally have the motivation inside you to finally blog and because you can't upload pictures, you can't blog!
Initially i wanted to blog about something else before
KMW
, but i forgot what it was ...
(you see! Must blog on the day itself than will remember).

Soo anyway, we attended
KMW
only after
DalShabet
performed! (Not against them or anything... I kinda like their " Supa Diva " one! But well everything was planned last minute afterall as we were watching Harry Potter before this). This wasn't a media invitation, so obviously this post will not be as detailed as my previous kpop-events related posts :)
When we entered,
X-5
just finished performing and it was
DNA's
turn to perform.
As much as I want to pic spam non stop for you guys .... I CAN'T !!! I can't believe i forgot to bring out the camera's battery on the day itself. Thus i've no choice but to use pictures taken with BFF's camera :P But it's better than nothing! Most of them are still clear hoho.
Grabbed some of the epic pictures (Captions may be added in by me)
Anyway, the host for that day was
Kevin
from
Ukiss
and
Min
from
Miss A
(yay). I've to say kevin is really cute cause he kinda reminds me of calvin (txaojvam)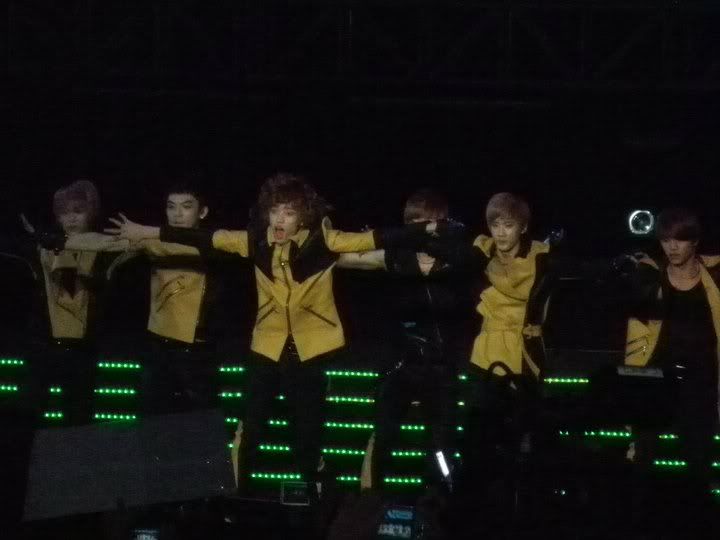 I've no idea what are the names of the
Teentop
members but the one with curly boom hair's expression is really, really priceless :P
They performed
Supa Luv, Clap and Angel.
And i really went high when the people in the following pictures appeared.....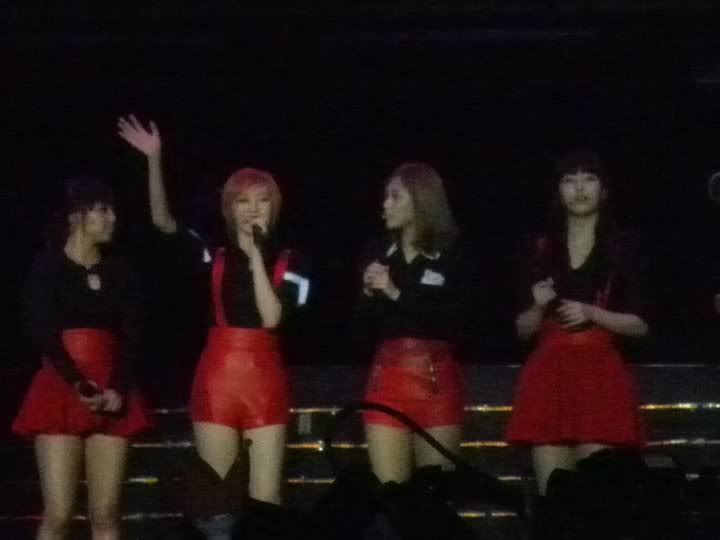 JIA : HI ! We're back in singapore!
OGMFGBYFBGYDUYFGBUDGFDGFYGF SOOOO CUTEEEEEE AND CHEEKY!
I swear suzy looks like an angel when she starts singing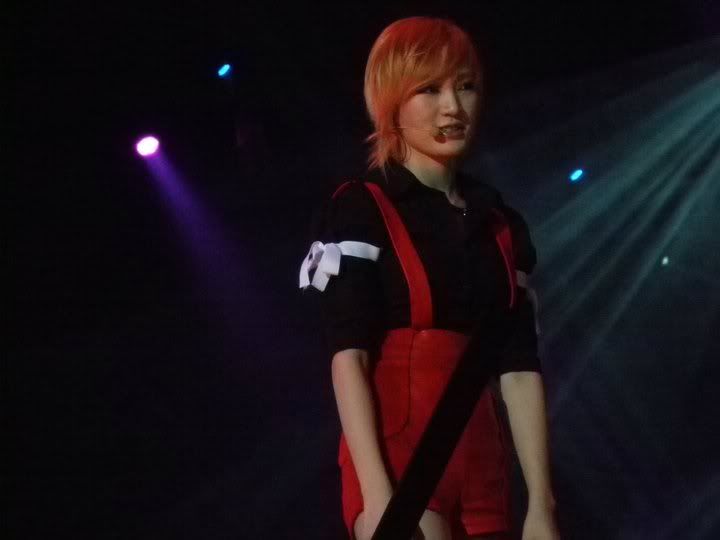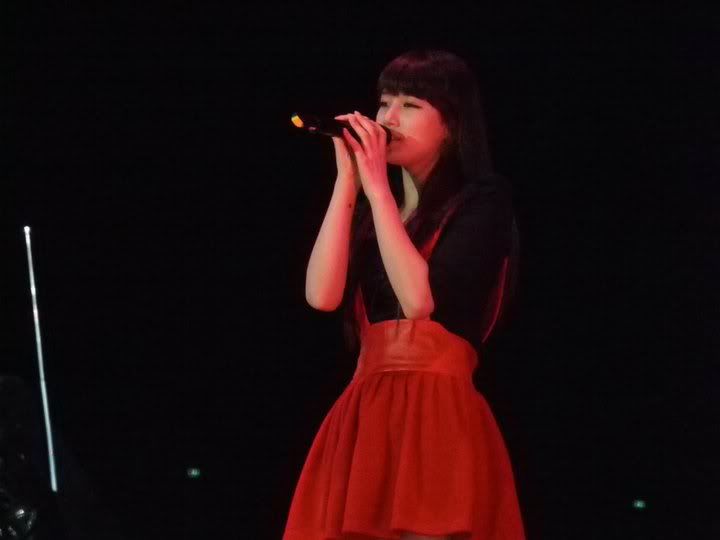 They started their performance with their hit songs from 2010, Breathe. Fanchants were evidently heard everywhere. (of course!!! I practically shouted !). Following their interview with our singaporean and arrirang tv host, they continued with Blanky, Love alone and finally BAD GIRL GOOD GIRL ! Thank god i was very close to the T stage (I was at penB), I saw them bending down in front of me .... woogaga....
Then, Ukiss took over the stage with 0330 (MY FAVOURITE SONG), followed with everyday, bingeul bingeul, manman hani.
And when the 21st century girls appeared, I thought my ears were going deaf T_T
Yep it's 2NE1 !!

CL greeting us with her impressive english!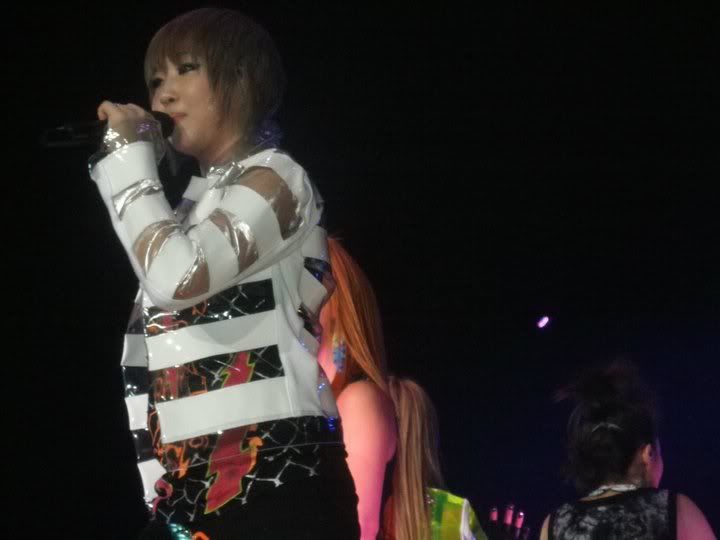 Your fierce and cool maknae : Minzy!

Dorky, adorable and apparently sleepy in the picture : Dara!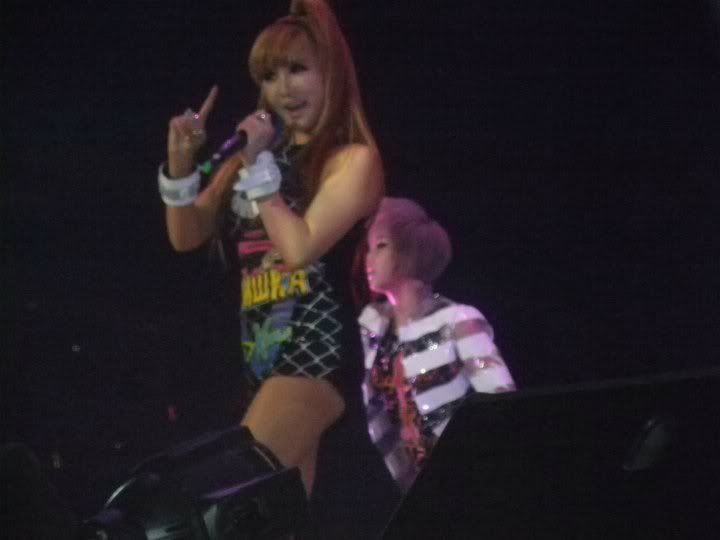 And with beautiful barbie-like-look and awesome vocals - Park bom!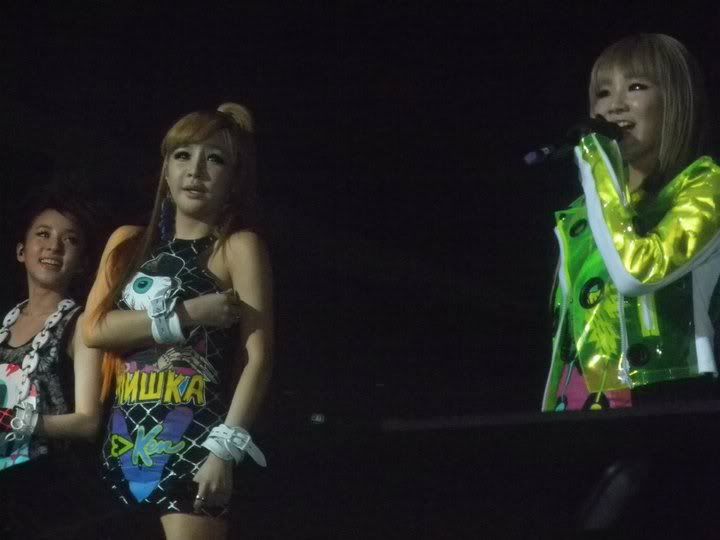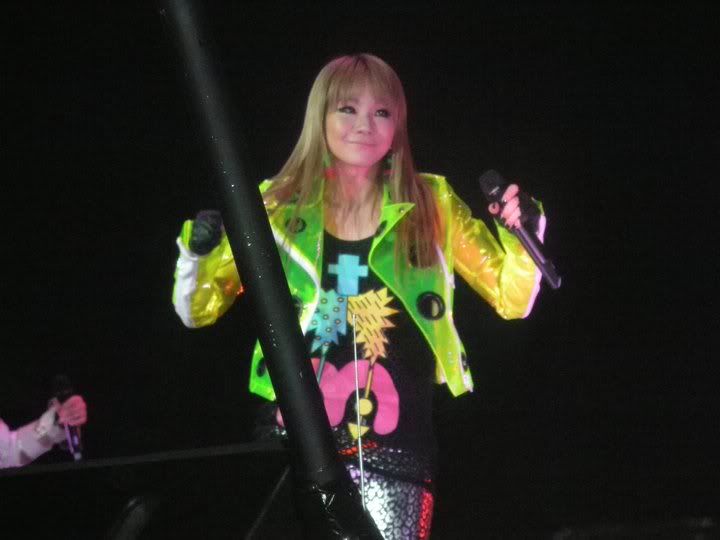 Look at how happy CL was :D I guess she didn't expect to have so many blackjacks in singapore!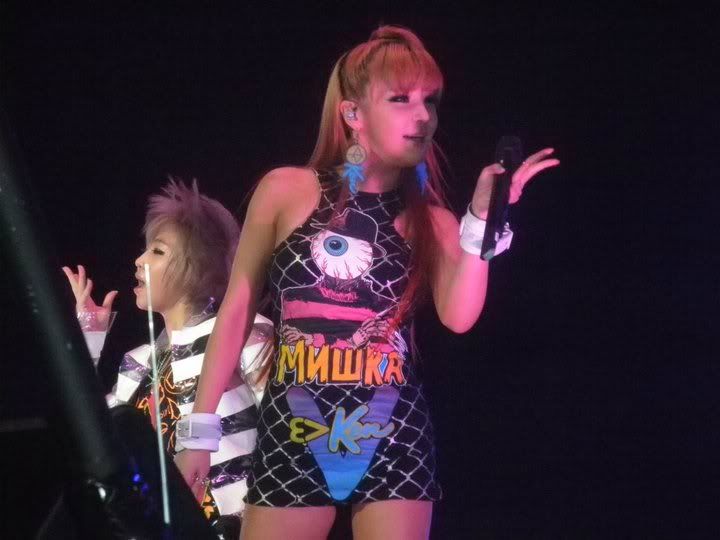 //Imagining Parkbom as a singaporean hooligan//
Park Bom : " You where not happy, come lah! I burn you i tell you "
2NE1
performed songs like - Fire, Lonely, I am the best, Can't nobody and I don't care
And apparently i've no more pictures (HAHAHA i know lots of you was anticipating bigbang's pictures). Cause rebecca isn't a fan of
bigbang
either, so she just took videos because she was lazy.
Anyway, here are some of the fancams taken by others. Credits to the respective fans