HI PEOPLE! I'm back from my cruise with my classmates from Singapore Poly! It was definitely a fun trip to phuket and on board the superstar virgo cruise with em :) I enjoyed myself a whole lot and will be posting up a blogpost about it soon...
In the meantime, since i think that most of you have not been seeing my pictures ever since i stopped blogging at tylerhikaru.bs, you may be missing me... right? HAHAHA.
EITHERWAY, I'm going to catch up with you guys alittle on my life since the start of 2012.
Pictures consolidated which are taken since Jan2012. I realise i've been camwhoring too little these few months but now i've a reason to be extremely vain again LOL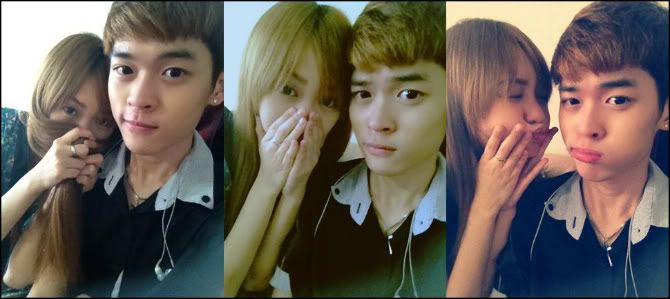 Taken during my grandfather's birthday!!! With elaine yuki who came back from korea recently~ Did you know her blog is back up at myfatpocket? Visit her blog now ->
ElaineYuki
Taken with weemeimei :D A close and bubbly bff of mine, super fun to be with !
Actually i'm kinda unsure what i'm suppose to catch up with you guys but here's some pictures i edited using an app on iphone called " hair change ".. .
SORRY IF THIS BLOGPOST IS BORING TO YOU CAUSE I THINK IT'S BORING TOO.