HELLLOOOOOOOO !!!
Today I'll be doing a rush post and will be recommending the apps on my iphone which i currently use to edit my photos!!!
Soooo as you can see here, these are the apps under my photography tab.
I don't really use King camera, Camera 360 often so i'll be recommending the others :)
Firstly it would be Pudding camera
It's a photo taking app specially designed by koreans to help you take photos with adjusted filters and exposure. I used to use it real often in the past but not that often now. It's still a decent photography app though.
The second app i'll be recommending is Fotolr Photostudio.
Basically you can collage or edit your picture. They have many functions as shown below for you to try out!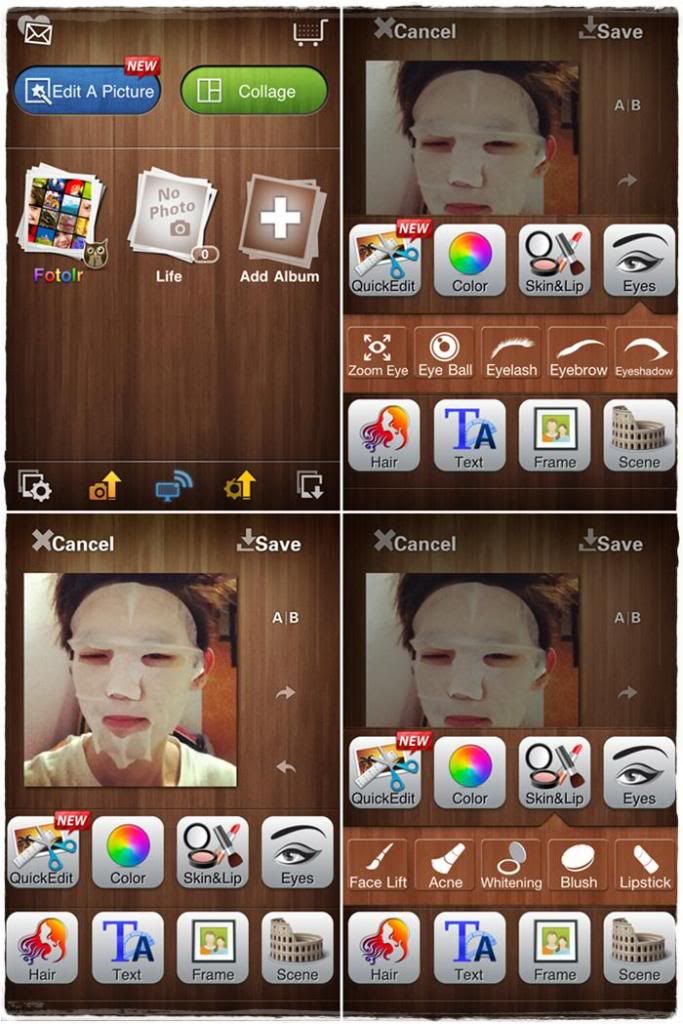 One of the most common photo editing app, MEI TU XIU XIU!
Mei tu xiu xiu has one of the nicest filters and you can also use it to collage your photos! Though this app is real good. I seldom use it due to laziness :P
Picture below is collage-d using mei tu xiu xiu and the special effects are from " Smile Photo ". An app that enables you to apply some cute cartoons on your pictures!
Some of the filters available for Mei tu xiu xiu .
Next is one of the apps that i don't really use often . But it's really an awesome app! - Photowonder!!!
With photo wonder, you can actually beautify your face and facial features. Such as making your face, legs or whatever slimmer, making your eyes bigger, remove your acne, making your skin better and even whitening! So it's basically a mini photoshop. Below is a failed example of how i made my face smaller (actually i've yet to learn how to really use this app) LOL.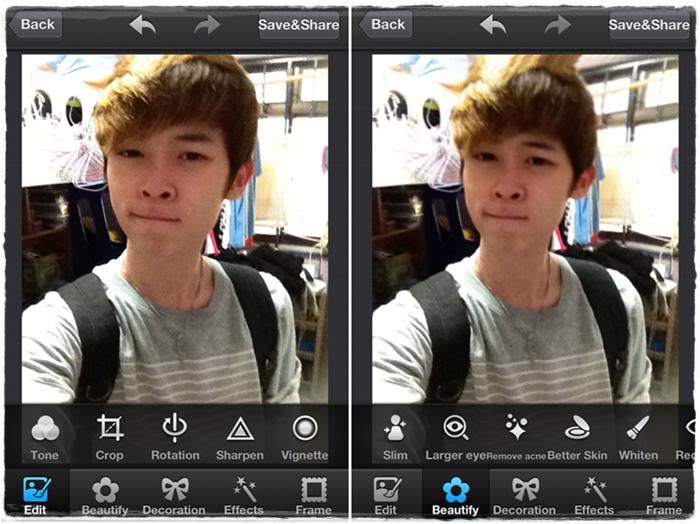 MEMEFIER. Helps you to take photos while adding your favourite meme's to your face automatically.
YES IT'S AUTOMATIC. No need for you to actually waste time and start editing the faces in.
Just look at the various faces available.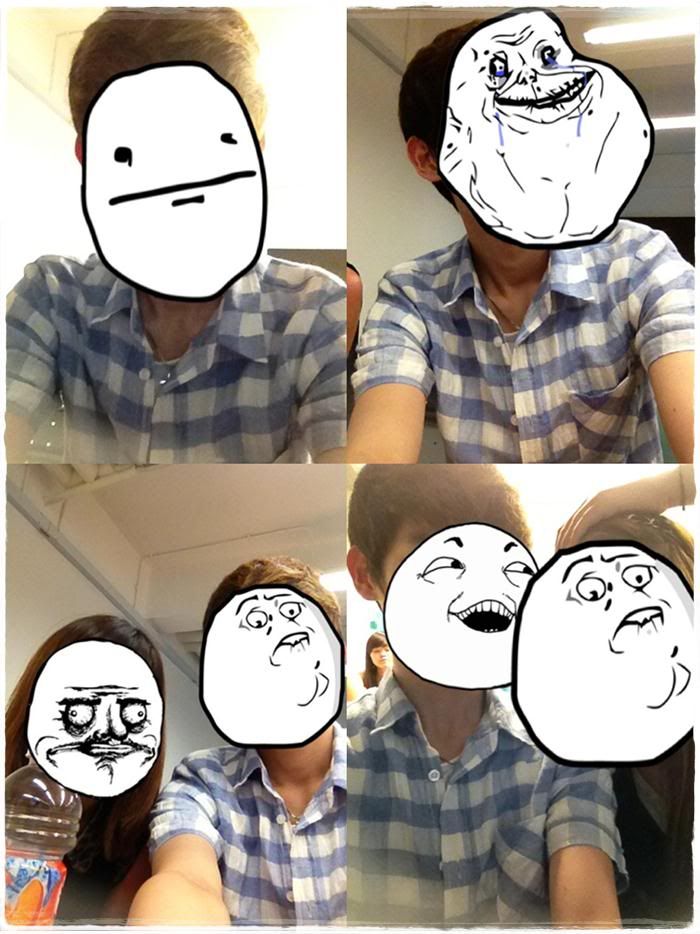 Next is powercam. It looks like a real professional iphone app but i've yet to explore much of it. Just take a look!!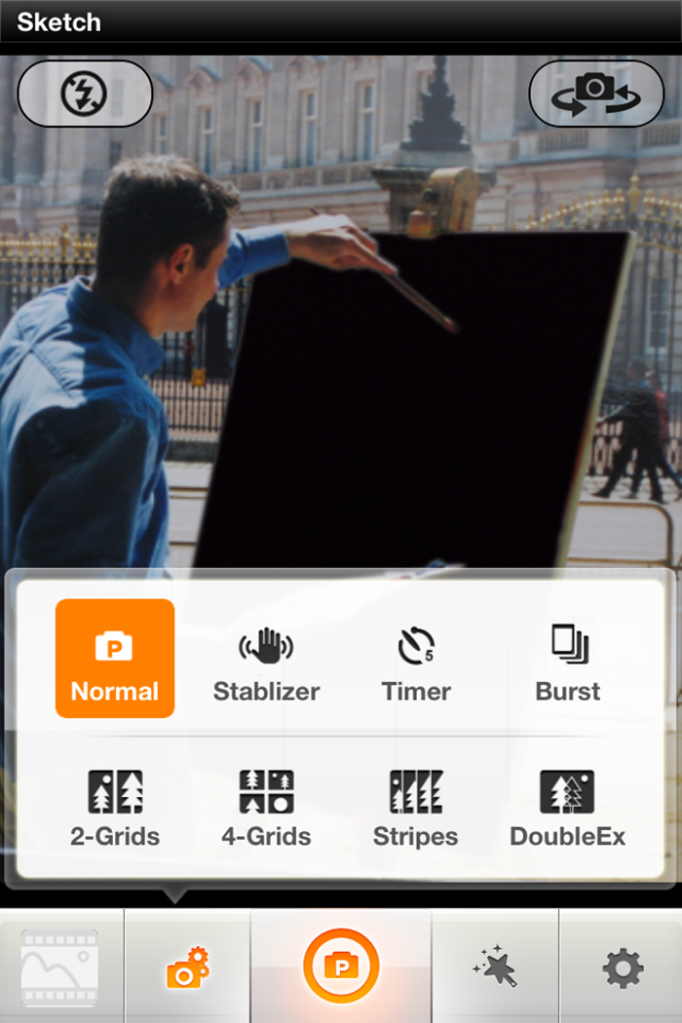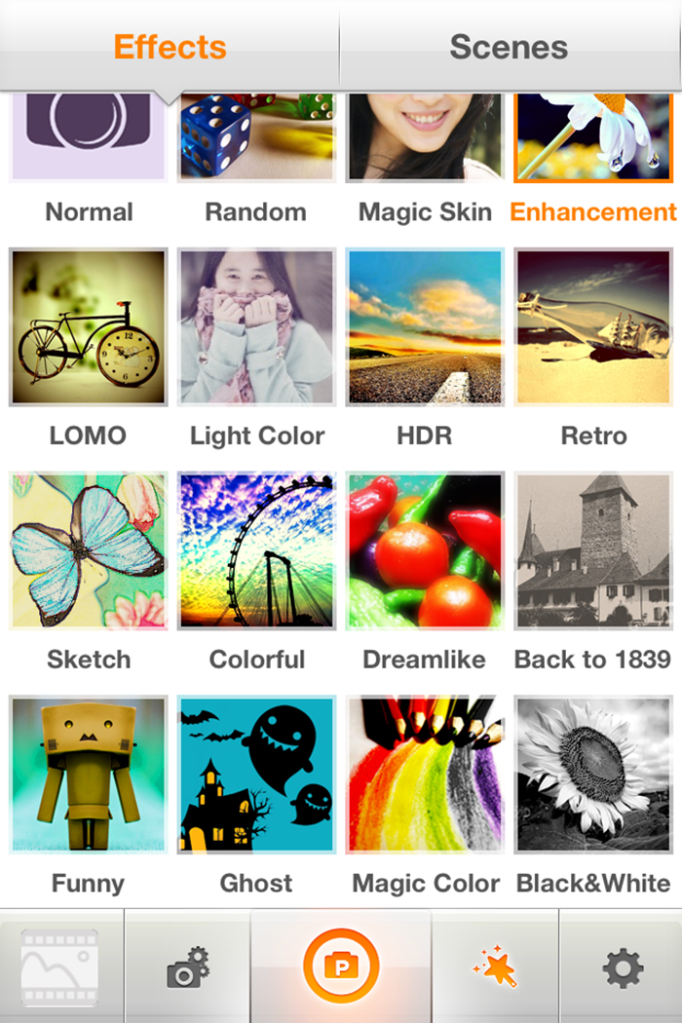 NEXT UP IS PROBABLY ONE OF THE BIGGEST SECRETS/UPDATES THAT MOST PEOPLE DO NOT KNOW.
If you're using the iphone 4/4s, did you know you can actually take your photos in HDR - High definition resolution.
Yes and i'll be teaching you on how to do this!
Firstly, just click on your normal camera.
Secondly, click on the options and the following options below will appear.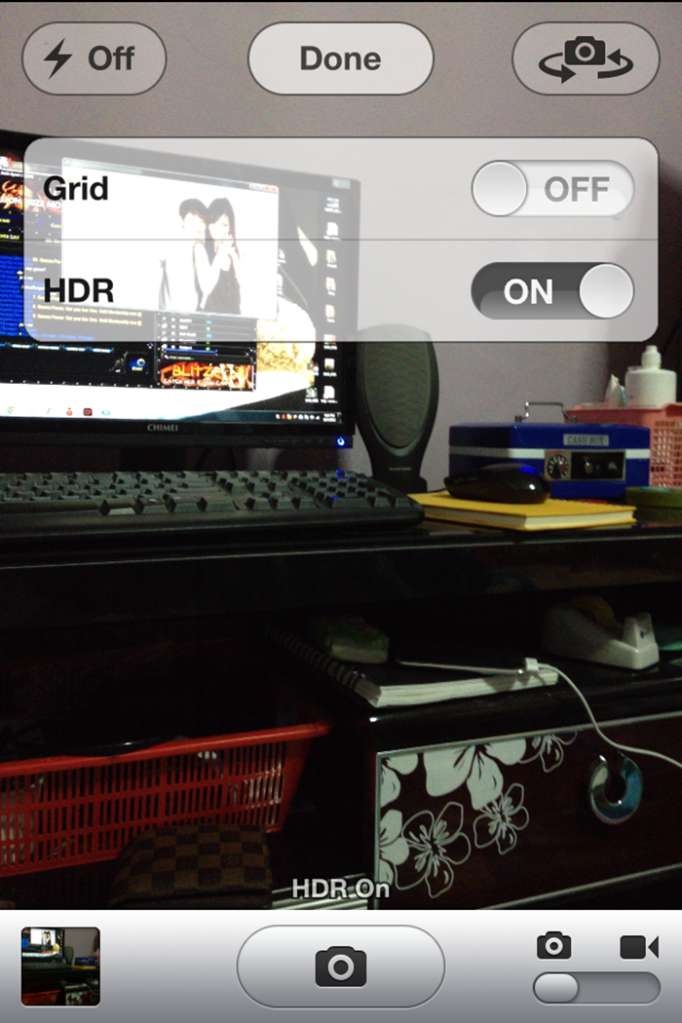 Now that HDR is on, just compare the pictures below. The picture is much clearer and has much more clarity.
Now that i'm done with this, i feel so accomplished. Start downloading the apps i've recommended and try them out now!!