Exactly 2 weeks back, I was invited to the
Panasonic E-Symphony Event!
This mini event is actually part of a large campaign that
Panasonic
is doing. The invited bloggers are then allowed to be the first few people who're allowed to try out a game which is educationally driven and helps to contribute to an environmental friendly cause.
I was there on that day to help win some clues over to you guys! You can use this clues to answer some questions available on the E-symphony webpage (which i'll be explaining more in details later).
Soooo tadaahh! I was kinda late for the event on that day but luckily i wasn't the latest. The event was held at the Screening Room!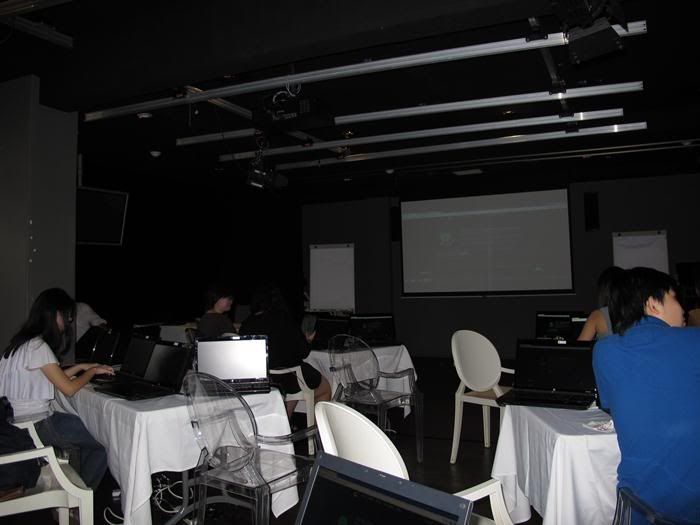 Say hello to our pretty host, Gina G from Fly Entertainment!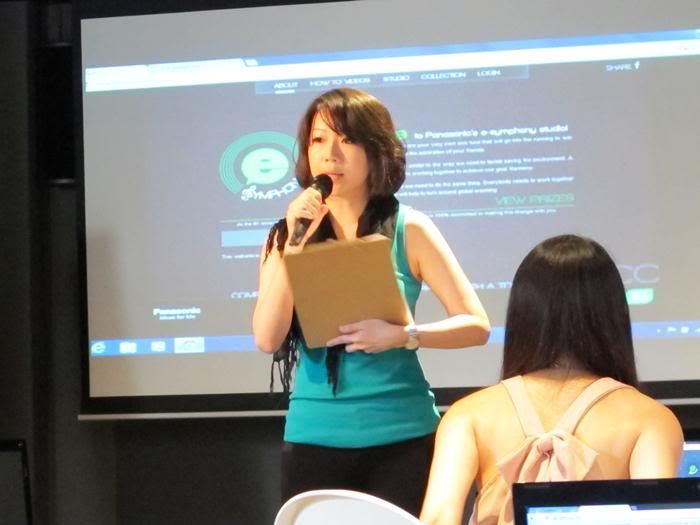 The other friendly hosts and event coordinators whom played a part in ensuring that all the bloggers enjoyed their day throughout the event.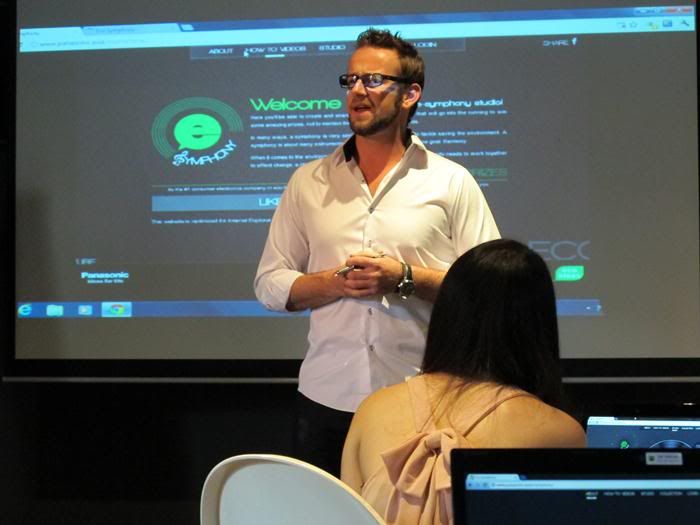 Doorgifts for the bloggers! Panasonic earphones which helps us to give our own e-symphony throughout the event.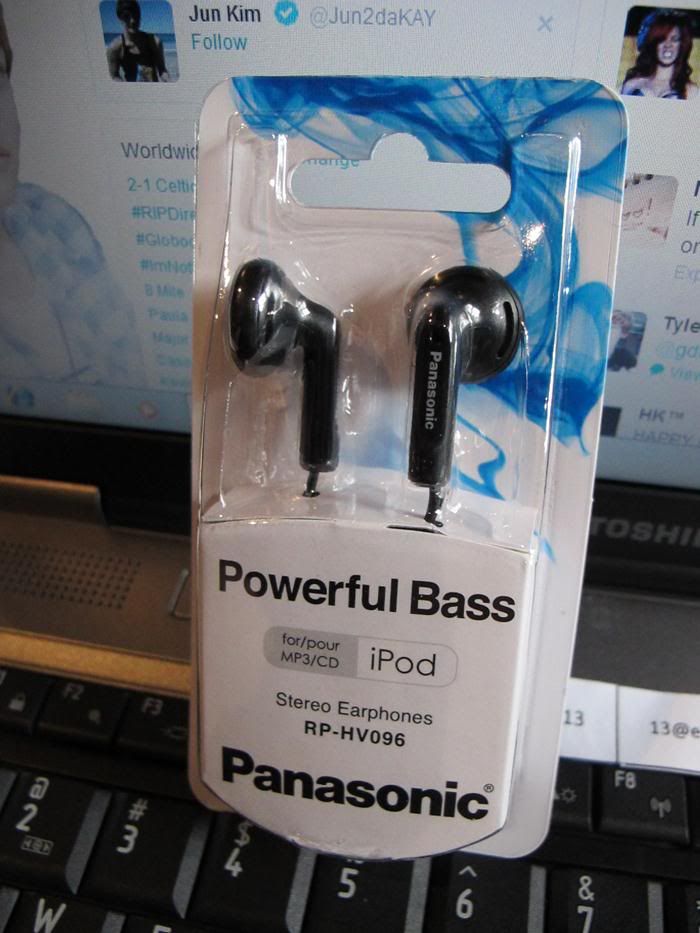 After a brief introduction done by the host and event coordinators. We were told to try out the e-symphony mixer ! This mixer actually helps you to create your own personal eco-tunes (which are made of nature-related sounds). You can also take part in the mixing yourself to win yourself some awesome prizes!
Some time later, we had our lunch at Lvl 1 of the Screening room.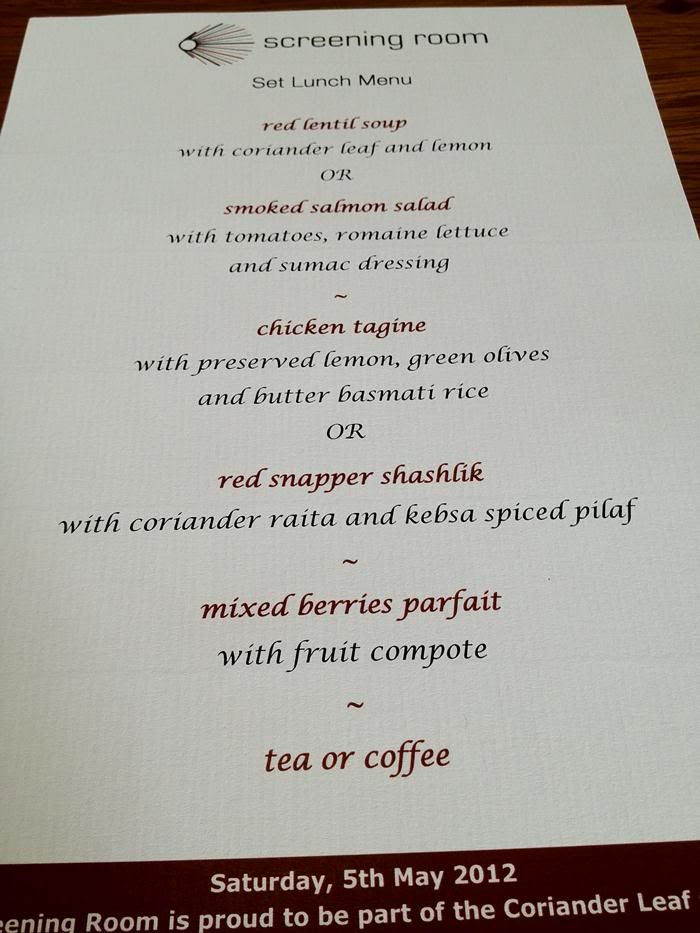 The other bloggers.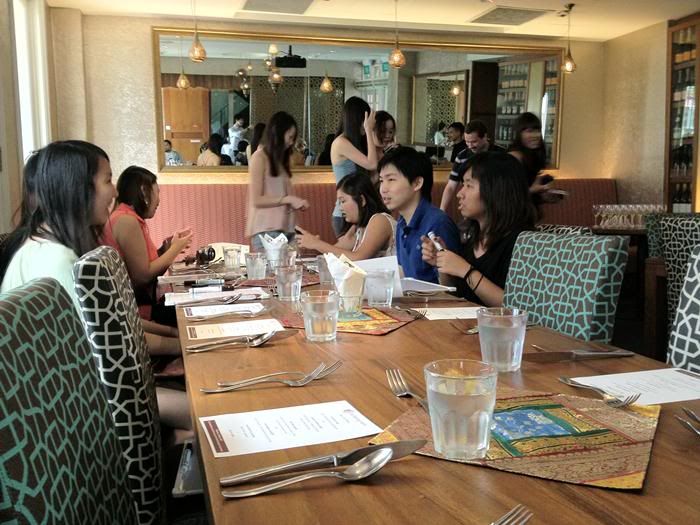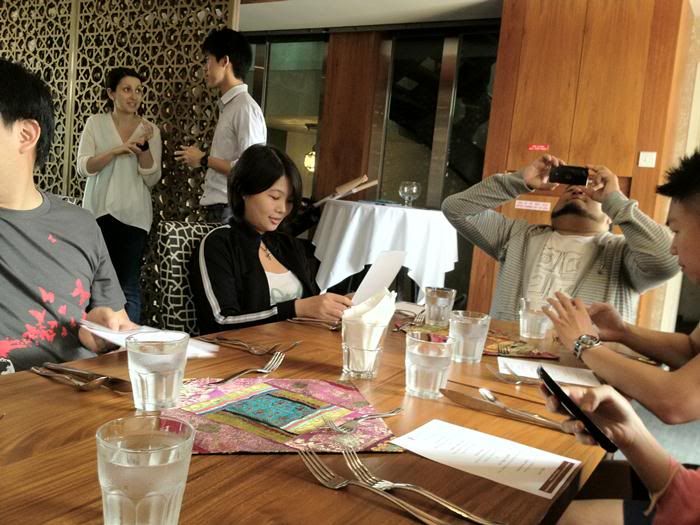 FYI, I'm the youngest blogger at the event again ...
MOVING ON. Here are some of the food that were served that day.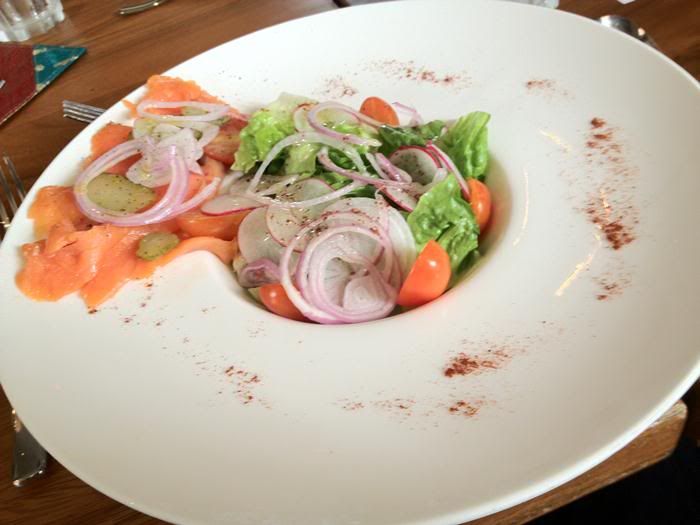 The salmon had a very fishy smell that was overwhelming. It kinda ruined the overall taste of the salmon but it's still edible. It looks presentable though!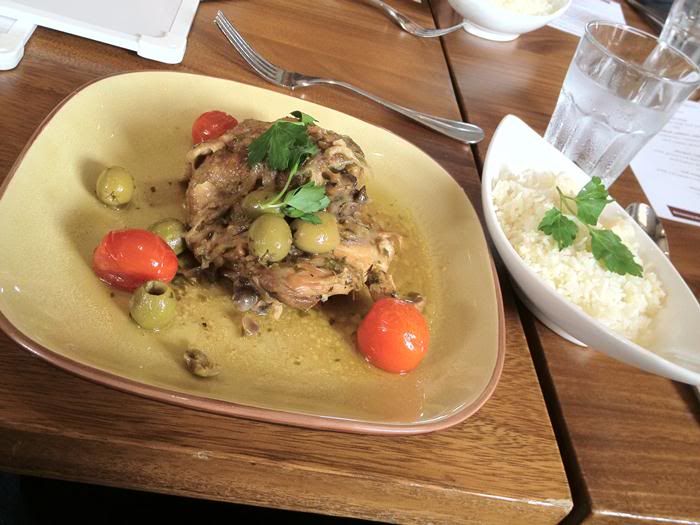 In one word, i can actually describe the taste of this dish and it is
UNIQUE.
And lastly, the mixed berry parfait which was in overall, the best dish for the day.
I was kinda bored during lunch and my itchy fingers can't resist the temptation of doodling on the boards provided!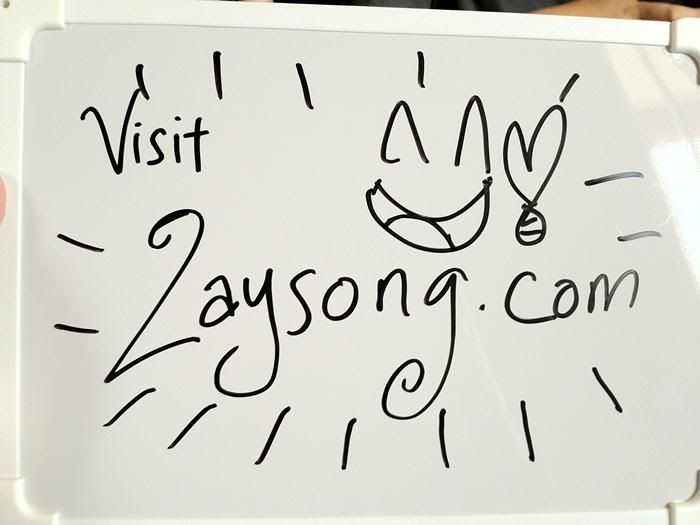 After lunch, we played a couple of monopoly-inspired games to help win clues for our readers.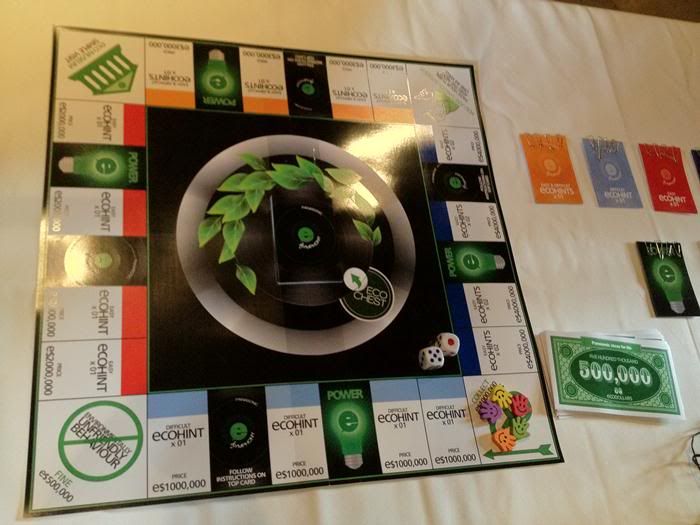 If this note is of real-panasonic currency, I think my whole house will be filled with panasonic equipment and products now. LOL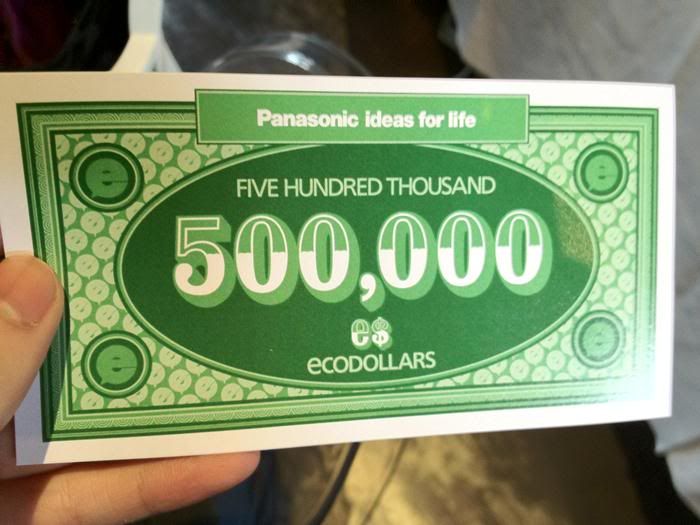 OKAYYYY. Now the interesting part.
I'm inviting each and everyone of you to participate in this game called the
Eco-Spinning!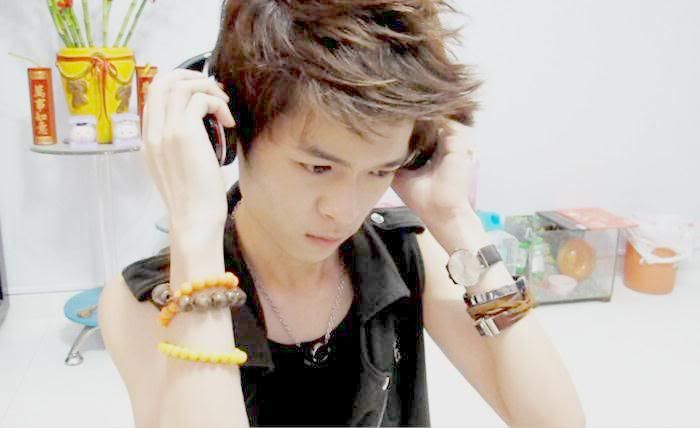 Put on your earphones/headphones/whateverphones and head on to http://eco-symphony.com/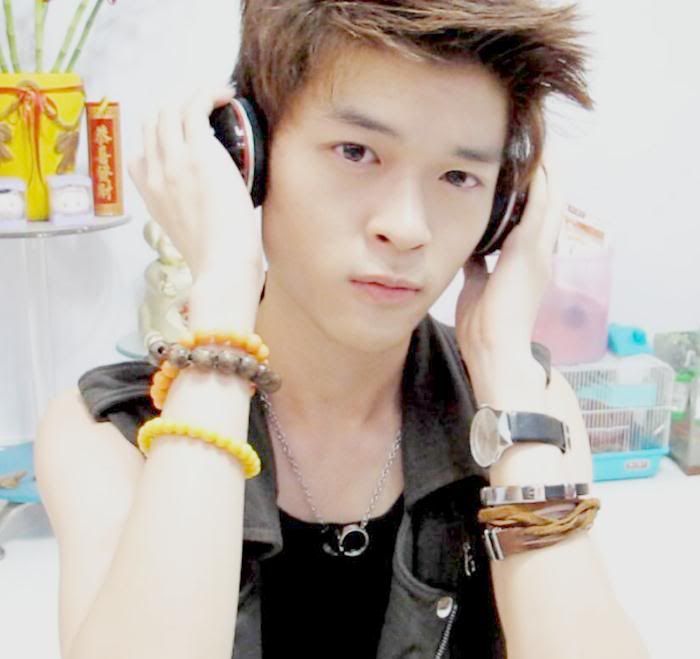 Start creating your own eco-tunes and win big prizes! (I'm unsure of the prizes at the moment but do check out the site!)
To unlock more tunes to make your own symphony, make use of this clues i won for you guys~
Hint for Question #12: Lights left on do have an impact on surrounding air temperature
Power hint: AG Clean technology by Panasonic uses the anti-bacterial effects of silver to keep food fresh by inactivating 99.9% of mold and bacteria in the refrigerator
Power hint: Recycled paper produces 73% less air pollution
Power hint: Yes: In 1970, 2.2million sydney residents and more than 2,100 businesses participated.
That's all the hints I have with me at the moment :P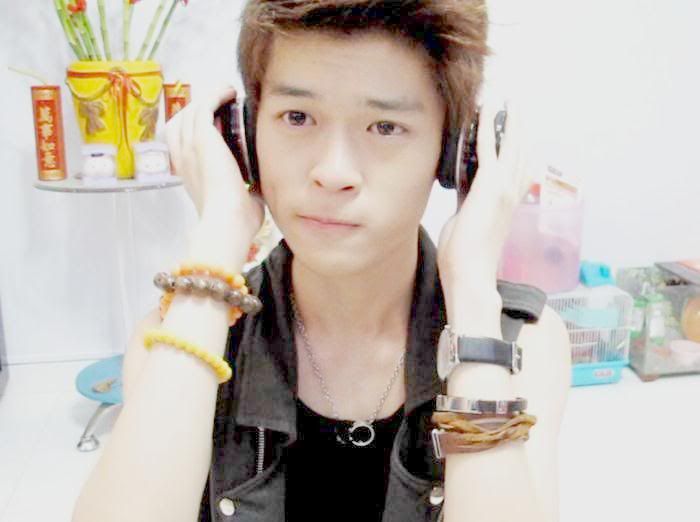 Do check it out and create our own e-symphony now! Play a part and contribute to our environment :)
Panasonic Facebook Page:
https://www.facebook.com/panasonicasia