T-ara is back with countryside life yay yay yay yay. To be honest, words cannot express how happy I am as I'm typing this out. I can literally jump and fly to the skies now lol.
BUT SERIOUSLY, T-ARA IS BACK!!!
You know, I've been really missing T-ara ever since the bullying incident which happened last year. The took a 8months long hiatus and it seriously feels like it's 8years T_T Ever since they've been gone, i've been listening to k pop much lesser and also paid lesser attention to the different k pop events held.
But in any case, last year, I didn't really state or expressed my views regarding the bullying case because I think that sometimes, silence is indeed golden. My views may trigger another line of haters and thus add on as oil to the flame that intends to burn t-ara.
To be honest, I really think that the whole issue was seriously blown out of proportions. Yes, there were evidences, video clips and pictures to prove that t-ara did indeed bully hwa young. But who are you to judge? Did you not tease someone else in your life ever? Did you not make nasty or snarky remarks to anyone before? I'm sure all of you did !!! So what gives you the right to condemn them just because of the mistakes they make?
Please lor, they're humans too. Humans makes mistakes and we learn from it. Besides, it takes TWO FREAKING HANDS TO CLAP and TWO TO TANGO. Everyone has heard hwa young's side of the story, but non has heard t-ara's and i think that it's a good thing they kept quiet. WHY? -
They played it classy.
Maybe you guys know nothing about what hwa young has did
Maybe hwa young is a dirty little cunt
Maybe hwa young is a backstabbing bitch.
Maybe hwayoung is a braggart who thinks that she's da queen
Maybe hwayoung is a complain queen who doesn't like to work hard
BUT WHAT DO YOU KNOW?
Nothing
, cause just like the rest of
you
, I know nothing about her.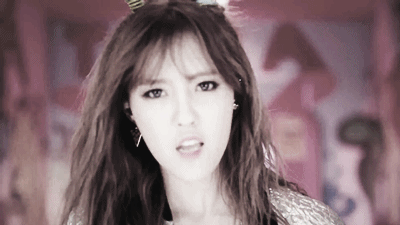 And since it's the the attention hwa young wants, at least the attention she's receiving for leaving t-ara is a positive one (whereas t-ara receives only the bad criticisms). Good for you hwayoung :)
BUT NOW THAT THEY'RE BACK, I DON'T GIVE A FUCK ABOUT THE HATERS
I DON'T GIVE A FUCK ABOUT WHAT U WANNA SAY
I DON'T GIVE A FUCK WHETHER YOU THINK THAT THEY'RE BULLIES
I DON"T GIVE A FUCK IF YOU'RE GONNA CONTINUE HATING ON THEM
BECAUSE I LOVE T-ARA AND ALWAYS WILL!
I'm really loving this gif :p
SO JUST SIT BACK AND ENJOY THEIR LATEST MV!
An extract of T-ara's drama mv about the meaning of T-ara N4's Countryside life (Diary), which really sparked my interest :) YOU GO T-ARA!
" I listened to this song (전원일기 = Rural Life/Countryside Diary) yesterday. I thought the MV is just made for laughs but you can see a lot of similarities to T-ara's scandal. I followed this scandal that shook the K-entertainment last year.
1. This song is patterned to a famous drama, Rural Life. It is about the simplicity of life with family, friends and lovely atmosphere around. With all the stress and hate everyone is getting, going back to rural life seems better.
2. The scene opened in the house of elders. The grandpa doesn't seem to like T-ara at first because they don't know them but still watching them. He even pretended not to care about them at the end of the MV but then, he still watch them.
3. Then in the farm. The difficult work and the tyranny (as projected by the boss) can be correlated to the group's effort and hard work in reaching their dreams. Reaching their dreams is projected when they decided to join the dance contest & try the city life.
4. Minsunderstandings in the group as projected by Ahreum scolding Jiyeon for having a wrong choreography. But then they went on and agreed to practice more to perfect their performance.
5. Kang Minkyung dancing the "shuffle dance," T-ara's main choreo for their last #1 song (before the scandal) as 7 members, Lovey Dovey . It was shown too that many people hated on her but she continued performing because she got 1 fan supporting her. It can be inferred that the reason why the group continued on performing despite the hate is because they still got fans that support them no matter what.
5. 너나 잘하세요 (Jiyeon's line) before Why you hating? doesn't just mean "Mind your own business." It also means, Please look at yourself first.
6. When you read the translation of this song, the lyrics is very easy to understand. They mean that if we have nothing to do or know nothing about everything, we should just keep quiet & don't push others who were having a hard time. Maybe not just for netizens but for all people who have nothing to do but hate on others. And for people to be hated, the rap part (SPEED) & Ahreum's 2 lines mean that carry on, this too shall pass
7. And if ever you're wondering why does this song seems to talk to netizens, haters, etc. in T-ara's form, I guess we can now answer why it is entitled 'DIARY'. "
Moving along, let's not forget my countryside life music video reaction :D
I was literally fanboying throughout the entire video. HYOMIN WHY U SO CUTE!!!!
I realized that the dance for the " dinga ringa ringa ding " portion is like " EH! You slap me? I'll still do my thang biatch " lolol.
Sooo yup, I'm closing my case ;) If you love me, do show t-ara some love and share this post too :)
BYE!!!